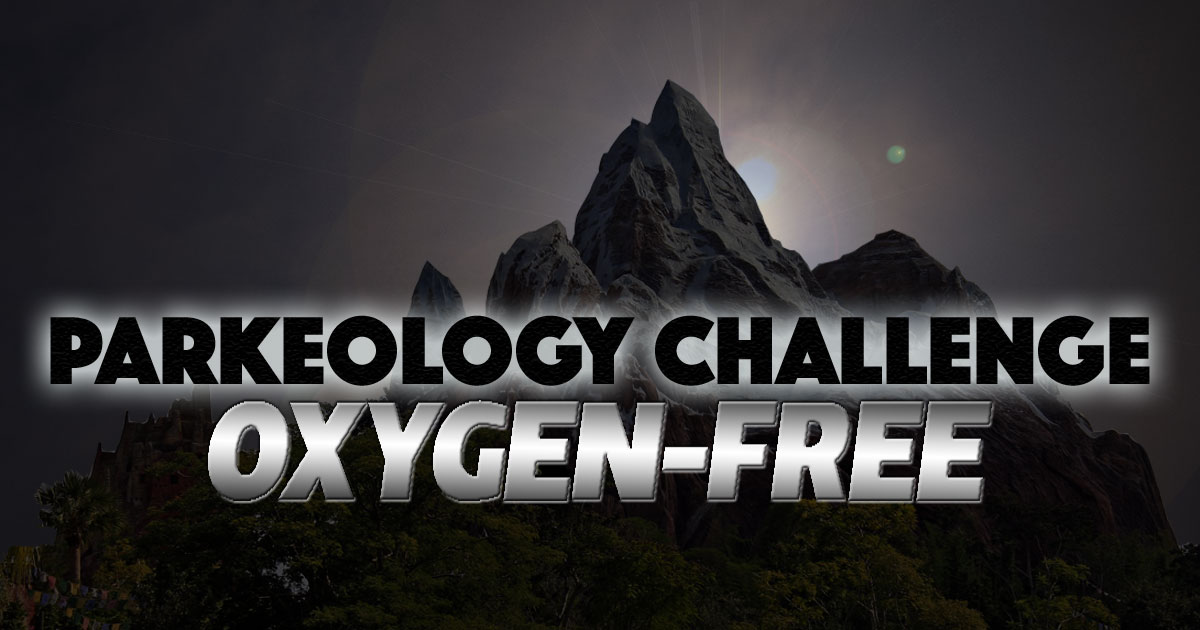 Unfortunately, when we got off of Splash, Thunder's line was still visible in the outside portion of the queue and posted at 20 minutes. We doubted 20, but there was no way to tell if it was 5 or 15 without queuing up.

We decided not to fall for the proximity trap. We changed course to Pirates, which we knew was a walk-on. Maybe that extra 10 minutes spent on Pirates would let Thunder calm down.

It didn't. Thunder was still at 20 minutes when we got off Pirates. Feeling the pangs of regret, we had to leave it behind like a favorite toy. We had cleared Adventureland, Liberty Square, and everything else in Frontierland. Thunder was hanging out way in the back corner. At some point, we were going to have to cross back.

The next several rides were a planned sequence of dominos, taking full advantage of the EMH bell curve. Someone on Twitter remarked that it was time for the kiddy ride gauntlet, and they nailed it. It was now after midnight. Young children were exhausted. Their parents frazzled. It was the perfect time to work our way through very short, no-wait attractions.

We hit Mad Tea Party, Dumbo, Barnstormer, and Winnie the Pooh. 39 rides complete. It was now 12:30. 7 rides and 90 minutes to go.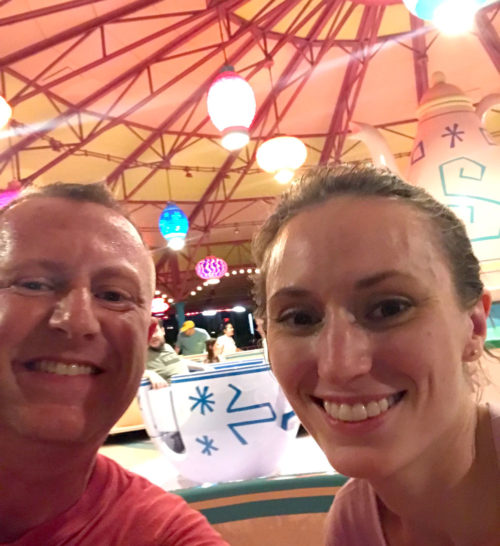 Thunder was killing us, still showing somewhere in the 15 minute range. We thought it might be possible to wrap Tomorrowland instead. We knew Buzz Lightyear was another short ride with no wait, but mainly we were hoping that AstroOrbiter had finally dropped to nothing — though still a 15-minute investment. Space Mountain was the wild card. It kept bouncing between 20 and 30 minutes.

We played the board and took down Buzz Lightyear. But once again Astro slayed our dreams. The downstairs pens were both full, with more people still in line. We didn't think we could afford to wait even 1 extra cycle on it, due to how slow it loads.

Space Mountain was also mocking us like a chortling giant. It had a massive outside line stretching almost to the Orbiter as Cast Members painstakingly scanned everyone's magic band to make sure they had access to Extra Magic Hours. There was no telling how long the line was inside.

Kristina made the call. It was time to knock off Big Thunder.

Flashback. Original Parkeology Challenge completion. With only a few rides to go, Shane and Ted exit Buzz and make a mad sprint all the way across the park to Pirates of the Caribbean. They collapse in the boat, giddy with excitement. Three minutes in, the ride goes 101. It stays that way for a quarter of an hour.

I pushed those thoughts from my mind as Kristina urged me on. Thunder is further than even Pirates, but somehow we made it and were rewarded with a modest wait inside. By 1am we had finished Ride 41.

This was it. One hour to go. Five scary rides remaining.

We needed a ride every 15 minutes, with a last minute hop on at the end. Pan, Mine Train, and Space were all posted at 20+ minutes. Orbiter was down to 10 minutes, but it had that oh-so-long load time.

Watch the magic.

We decided to play the board, tossed our endgame plan out the window, and dialed up Small World in the bullpen.

Not only was it closest to Thunder, but we knew it would have no wait. The big downside is that the ride itself is somewhere in the 13 minute range. Late at night, with nobody coming through, the boats also back up, making the unload process take several more minutes.

But with the other 4 rides still too unpredictable, we felt it was our only play. Take the duration hit now, slice out wait time later. It also meant that Mine Train slid into the last spot by default.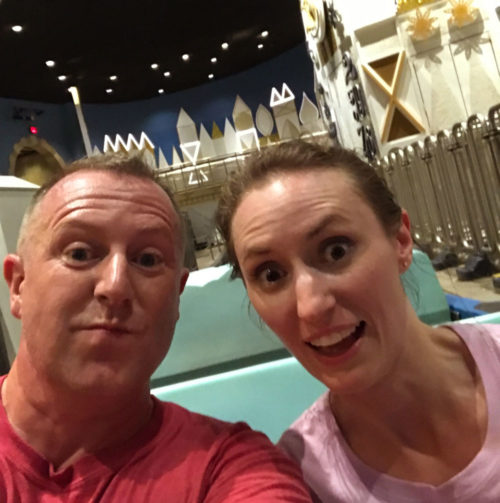 As we rode through the kaleidoscope of chanting dolls, we discussed our next move. Astro had the shortest posted wait (10) with Space at 15. Pan was still at 20, and Mine Train was at 30.

We could play the board and go back into Tomorrowland. But that would mean crossing all the way back for Pan, and then having to cross yet again to get Mine Train.

We reasoned that Pan might say 20, but with Disney following Standard Imperial Procedure, it was actually somewhere less than that. We just didn't know how much. Pan is a 3 minute ride. If the wait time was actually 15 minutes, it would be an 18 minute investment. If we left it behind and went for Tomorrowland, it might drop down to 10 minute wait, but would still require probably 3 minutes of backtracking.

I made the call. Let's hunt some Pan.

We asked the CM at the front of Pan if it really was a 20 minute wait. She nodded grimly. We had no choice but to accuse her of being a dirty liar.

As we wound deeper into the queue without stopping, we began to hope. If we made it into the nursery before hitting the actual line, we felt it would have been the right call.

Our luck held. The line was stopped just on the other side of the nursery. 10 minutes later, we were on the ride.

We now had 3 rides to go and 30 minutes. Going for Tomorrowland was a no brainer. Our plan was to scope the Orbiter line as we ran past. If we thought we could jump right into a loading pen, we would do it. Otherwise, we would go with the less predictable Space Mountain.

Once again, Orbiter appeared to be at least one cycle out from letting us into the loading pen. Man, I hate that ride. So we dashed up to Space. Fortunately the outside line to scan in EMH guests had disappeared. We ran through the tunnels and landed in yet another line.

From here on out, every second mattered. And we were surprised to find that we had actually prepared for this moment. We dialed up a play from our planning conversations. We reminded each other in line to be alert, in case the moment came.

I had used it on a solo run last year. Space Mountain loads a pair of rockets at a time. 3 people per car. This configuration is not always ideal, especially with larger parties. If you're ready, you can pounce.

Way ahead of us, the CM loaded 3 rows deep, then frowned and stepped up to the rest of the queue, holding up 2 fingers.

"Any parties of two?"

My hand shot up immediately. "Down here!" She immediately waved to us to come down. We skipped past about 30 people. No one else even had a chance.

A couple minutes later, we were on a rocket.

Now only 2 rides remained. The order was pre-determined. We were going to go for AstroOrbiter, then last minute hop on to Seven Dwarfs Mine Train. As we raced up to Astro, the CM was already sorting people into the 2 downstairs pens. We weren't sure if we would be sorted immediately or delayed one cycle. We just made it in.

The elevators took an interminable amount of time to return from the top, bleeding the life force out of our game clock. Finally they arrived and each pen loaded into the elevator.

When we got to the top, here was the situation. A ride was already in flight. One upstairs pen was waiting for the next flight. And then we would be waiting for the third flight. Some of the other passengers could hear our tense discussions. It turns out that some of them had actually been following our run throughout the day, though we didn't know it at the time.

Astro is a painfully slow load. The straddling configuration of the rocket makes it difficult for riders to get in and out of, and the CM has to circle the entire platform, checking everyone's seatbelts. We didn't think we'd make it.

The ride ended and those riders headed for the elevator while Pen #1 was let in. The CM let them all get themselves situated while he went to dispatch the down elevators. It was then that we noticed an anomaly on the platform.

Pen #1 had been short by exactly one rocket.

We were right next to the CM as he loaded the elevators. We pointed at the empty rocket and he waved us through.

The clock had already ticked past 1:50 as he made his way around the seatbelt check. We still had a 90-second ride, a disembark, a slow elevator ride down, and then a mad dash to make it to Seven Dwarfs before 2am. Could we do it?

As the ride ended and we approached the elevators, we waved everyone in first so that we would be last to load — and first off. One of the guys next to us was actually doing a practice for his own run. He knew what this meant.

The elevator descended. The doors opened. We sprinted.

As we approached Tea Cups, I checked my watch. We had 3 minutes. We were going to make it.

We slowed to a walk at the entrance to Seven Dwarfs Mine Train. The CMs were still scanning magic bands, but at this point, it didn't matter. We even waved another group through ahead of us.

Then we were in line for the last ride of the night.

A few minutes later, the park officially closed. But as all professional theme park challengers know, once you're in line, they always let you ride.

A few minutes after 2am, we completed Ride 46.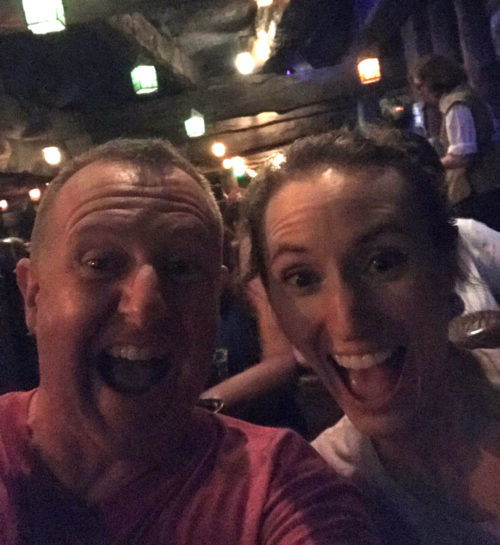 Exit
There was no fanfare on the way out. Just quiet contemplation. We paused for the obligatory castle picture. Somehow we had done it.

There were still a few die-hards on Twitter congratulating us, including Ted tweeting from the official Parkeology account. But it was really late. Even both of our spouses had gone to bed.

It seemed like a fitting end walking down an empty Main Street, having just done the impossible. We were among the first through its gates more than 18 hours earlier. Now we were among the last to leave.

As we were passing the old Magic Shop, we ran into a woman and her daughter also on their way out. We had seen them at AstroOrbiter a short while ago. At the time we did not even realize they knew who we were. But they had been following all day. Ellie had been worried we wouldn't make it. She was determined to stay up and cheer us on.

I don't have too many mementos from this run. We travelled light. The tickets were all digital. The ponchos were discarded after Kali. The food all eaten or thrown away. We didn't stop for any "I'm Celebrating" buttons.

But that's okay. She gave us a hug. She gifted us each with a pin from her collection. That plus my magic band are all I need.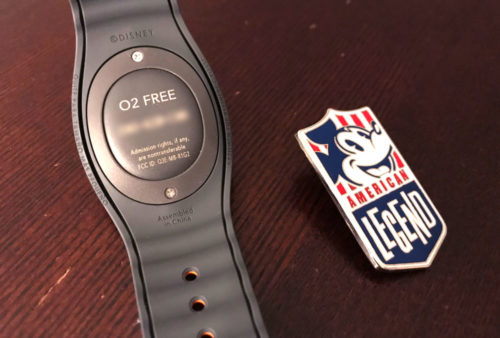 Oxygen-free complete.
---
Kristina and Keli of Epic Disney Escape and Ted and Shane of Parkeology really appreciate all the support you have given us these last few weeks! It has been a wild ride. We are amazed and grateful at how the Parkeology Challenge has grown.
We would love for you to stay connected, especially in our Facebook groups:
We're also active on social media and would appreciate a Follow or a Like:
Instagram (@teamparkeology, @epicdisneyescape)
Facebook (Parkeology, Epic Disney Escape)
Twitter (@Parkeology, @Epic_Disney).
Finally, Shane and Kristina both have books available on Amazon! If you're looking for amazing adventures, we encourage you to check them out!
Continue Reading Riding Every Disney World Ride Without FastPass — An Inside Look at a Stunning Parkeology Challenge Finish ...