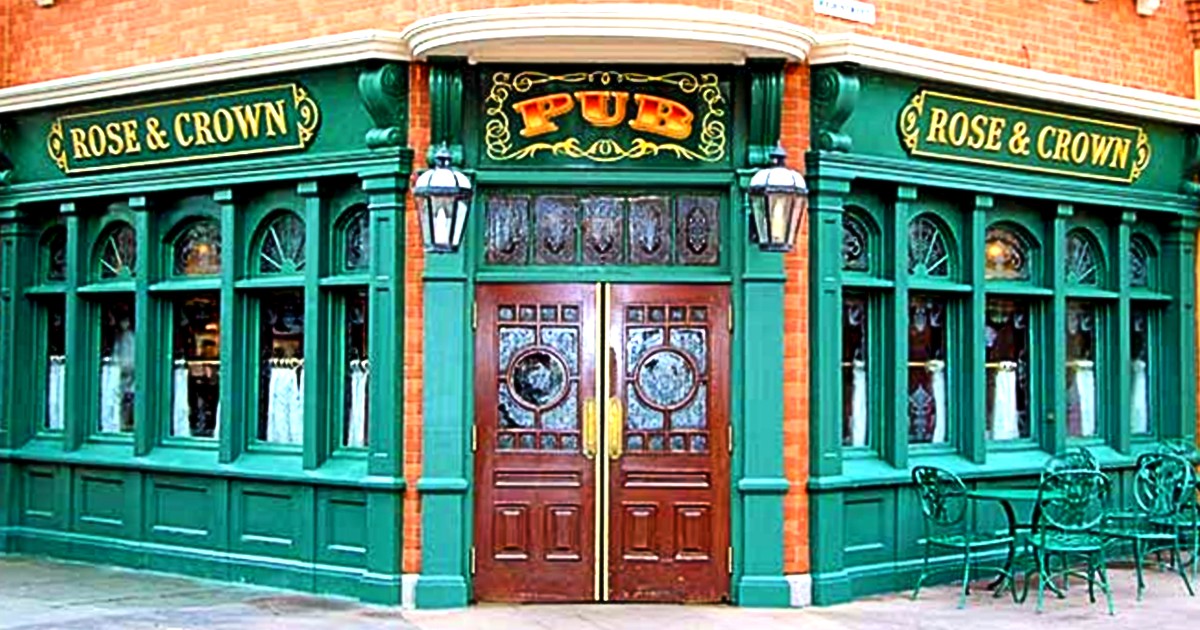 Not long ago, a Parkeologist who had seemingly explored every inch of Walt Disney World set out to discover and visit places inside the theme parks where he had never set foot before. Unexplored regions, often labeled "Here there be monsters" by former adventurers.
There were only two rules: It had to be a real guest-accessible location and it could not be a restroom. He would then share his findings with the world.
Success was achieved first at Magic Kingdom. But then came Disney's Hollywood Studios, and the challenge almost got the best of me.
That left Epcot lingering as a goal half finished. Like that Volcano Hot Tub I tried to build in the backyard last summer, or the treadmill I purchased in January, which makes an excellent laundry hanger. My mom even called to wonder why she spent $300 on a French Horn if I wasn't going to bother to learn the chords. This has nothing to do with Parkeology, and actually hasn't been relevant for two decades. But you know mom.
I had expected Epcot to be the easiest park to find uncharted territory. All I had to do was head to World Showcase and invade one of the two restaurants I've never eaten at, and I could check this park off the list.
I knew it would be easy. I didn't know it would be weird.
I'm sure all you alcoholics think it is downright criminal that I've never visited the Rose & Crown before. Had never even set foot inside. You have every right to flame me, as this restaurant is considered one of the true classics of Epcot and has been there since Day One. But I don't drink and I don't eat English food, which has frightening nouns like bangers and leeks. I'm sure it's all very delicious, but they could use some help in the marketing department.
I figured it was high time I got myself inside the Rose & Crown to at least see what the décor looked like, and maybe … play darts and watch soccer? What do British people do in pubs? I'm tragically clueless about the whole experience.
But I was unprepared to be confronted with this:
This person is known as the Hat Lady. If I had to guess, it is probably because of the goose on her head. She has a whole corner in the back of the bar, and maybe puts on a show or something? There's a microphone and a keyboard.
I am enthralled with the idea that this spring chicken has her own performance area in an Epcot restaurant. I'm sure she is some sort of cult Disney figure that everyone has heard of except me.
But then, I'm also the same person that for years didn't know what "Kungaloosh" meant. Much to my shame.
There's a giant spread of photos of people with the Hat Lady sprawled out on the counter at her nook. It's apparently a big deal. I think there was a bigger line for her than I've ever seen for Duffy the Bear.
There's a sign nearby that the hats are part of the act. This allowed me to indulge in a fantasy that the Hat Lady performs some sort of freakishly fantastic puppet show. But I'm going to assume it's maybe some lighthearted music and dry British humor.
I do wish I could have stayed for the show, but I felt a little guilty hanging around in the bar without ordering anything, and I really wasn't in the mood for Two Turds in a Burp or a glass of Donkey Knuckles or whatever appetizing thing they were serving.
And I'm 99% sure everyone who might read this has heard of the Hat Lady, has seen the show dozens of times, and are probably pictured in that photo spread up above. So a review of the show is pointless. I would like to know more about what happens, so if anyone wants to drop a synopsis in the comments, I would love to hear it.
Now with Epcot off the list, there's only one park left! Will I succeed? Tune in next time.
This is part of a series of posts on unexplored theme park locations. You can read about our discoveries in the other parks by clicking the links below: