We are 24 hours away from WDW46; the countdown has begun.
Ted is en route to Orlando, Shane is scouting the parks and planning for all possible mishaps and all systems are go. For nearly 17 months the gears have been churning as the Parkeology machine marches towards inevitable victory.
For us theme park geeks this all seems perfectly normal right? Of course it does, there is nothing wrong with us! Right? Nothing at all damn it! Believe it or not even some "civilians" find this type of thing interesting. Case in point the fact that Parkeology has once again landed in the pages of the Orlando Sentinel!
Here is the link to the article:
http://touch.orlandosentinel.com/#section/-1/article/p2p-81894606/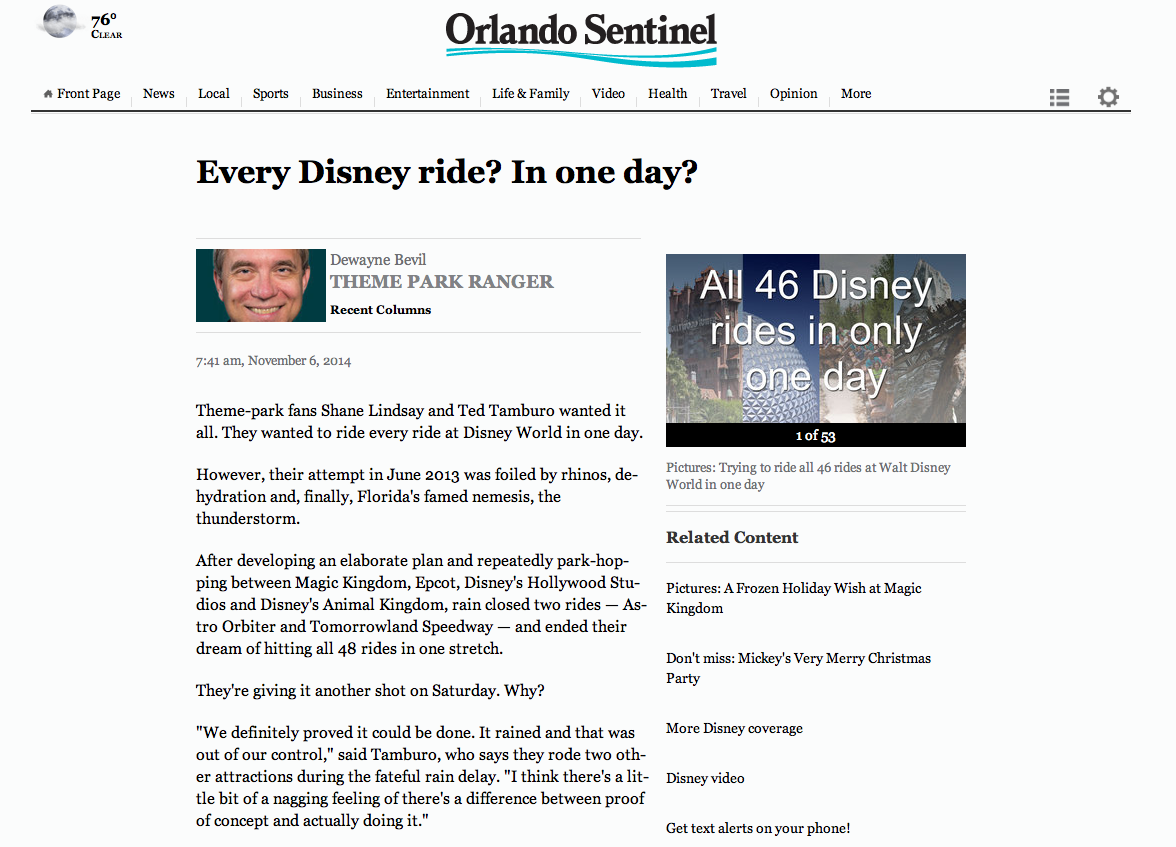 Go one, check it out, get psyched… after the run we will be doing a follow up interview in which team Parkeology will cover the facts the myths the ups and the downs and the eventual outcome of WDW46.
Make sure you follow us throughout the day on Twitter (we are of course Parkeology) and the hash tag #wdw46.
See you then and stay tuned for more.