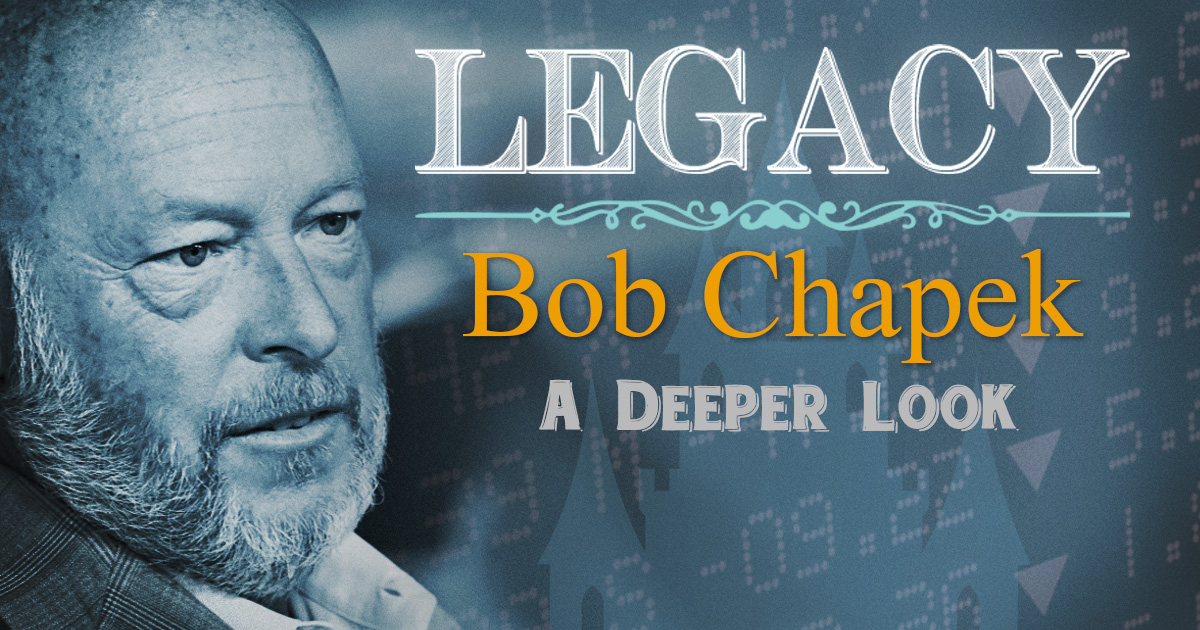 Today we take an in-depth look at the legacy of former Disney CEO Robert (Bob) Alan Chapek.
Chapek was with the Walt Disney Company for nearly 30 years; the final three of which he served as Chief Executive Officer. During his tenure as CEO Chapek made sweeping changes to virtually all aspects of the company including moving the center of power away from the creative branches. He was embroiled in several controversies ranging from arguments with movie stars to arguments with political leaders to arguments with his employees. Business analysts and regular Disney fans agree that Chapek was not up to the job, however, there is likely more to the story than rudimentary black-and-white statements.
Parkeology set out to do a deep-dive into the background of Bob Chapek, we reviewed his decades of service spanning home entertainment, consumer products, parks and resorts, and of course his time as chief executive. We poured over every detail, analyzed every decision and calculated how he impacted the company in both the short and long terms. We wanted to take a fair and impartial view of the facts all to answer the one question that mattered:
Was Bob Chapek really as bad of a CEO as it seems?
HELL YES!