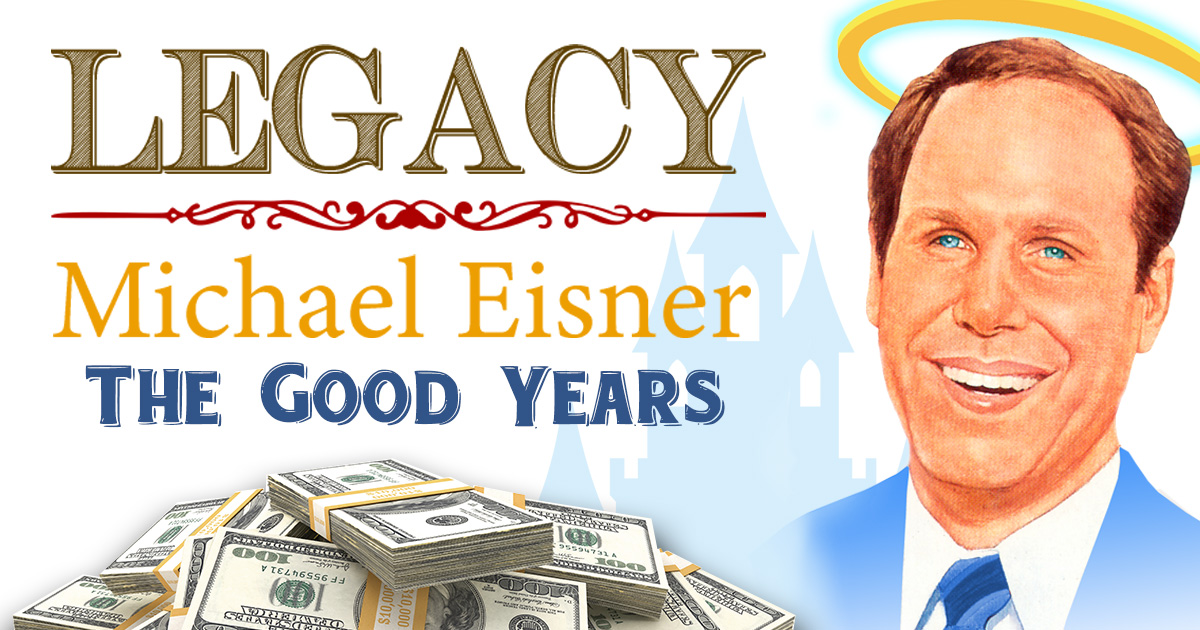 Part One: The Good Years
Michael Eisner was the larger than life leader of the Walt Disney Company for over twenty years. Unlike his successor, the comparatively reserved Bob Iger, or the recently appointed CEO Bob Chapek (who appears to have roughly the same personality as an Idaho potato), Eisner loved the limelight and was a consummate showman.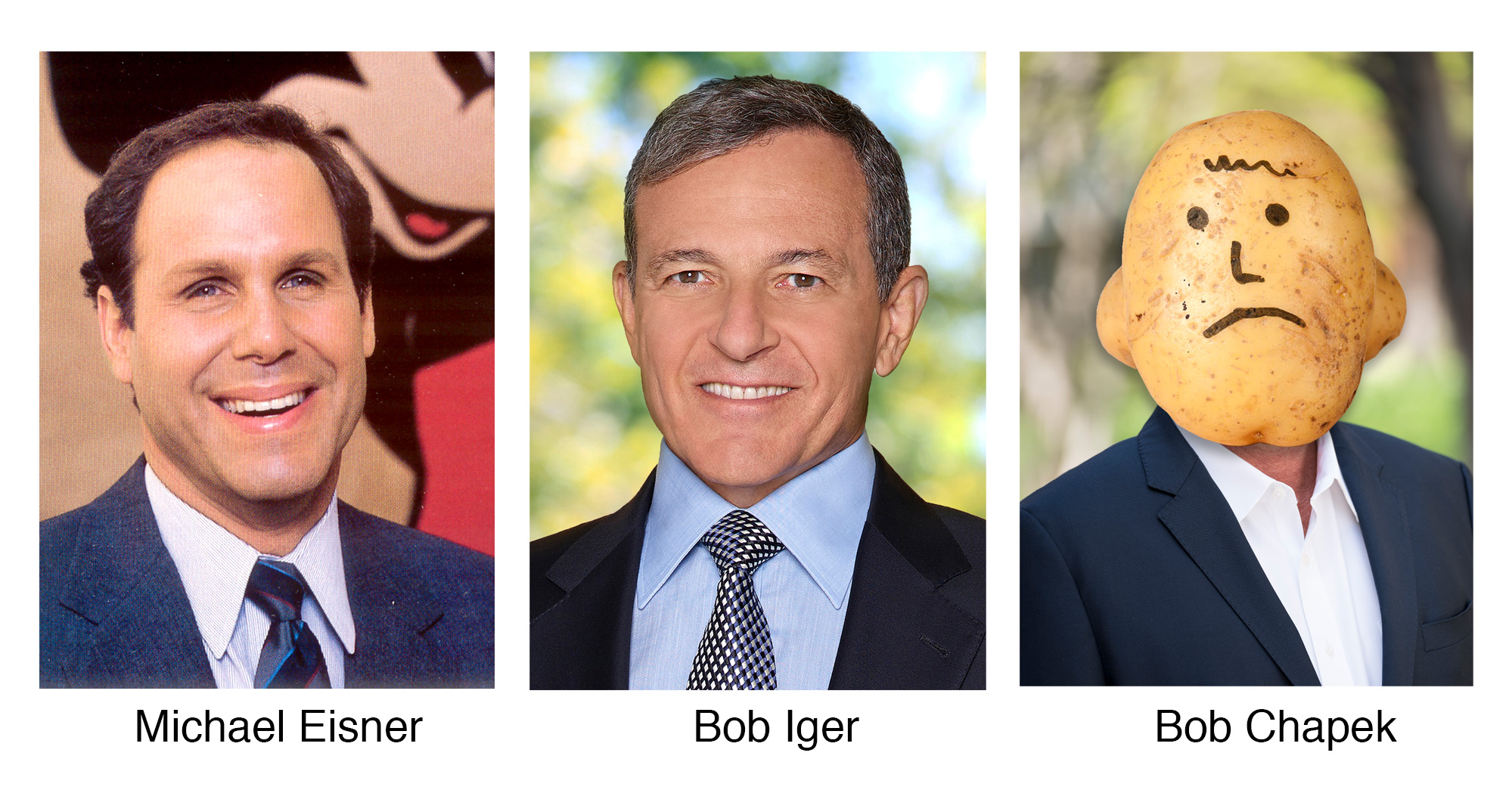 It is easy for us here at the Parkeology main campus to forget that we have lived a lot of history that unfolded before many of our readers became Disney fans or were even born. You know what they say about history: "It's old and meaningless and we should not bother to learn about it". Wait, I don't think that is quite right. The truth is that we really are doomed to repeat history if we do not understand it.
Today we are kicking off of what we hope becomes an ongoing series (we have said this type of thing before, do not underestimate our laziness) that will look back at key moments, events and personalities of Disney's past. These will not be in-depth studies but rather overviews touching on highlights. These will help fill in some gaps and give readers a bit of context to better understand how Disney got to where it is today. Maybe some crazy uncle once told you something about Disney that sounds a little off, we may be equally crazy but we will give your the straight dope, trust us.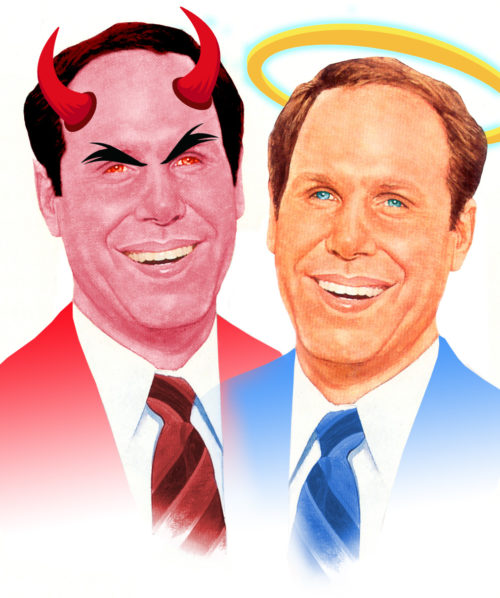 Some know Michael Eisner as the young, talented Hollywood executive who was brought in to save the Walt Disney Company from the grips of corporate raiders and led the company to unprecedented success and reinvigoration. Others know Eisner as an aging out of touch leader twice bitten by over expenditure and only concerned with stripping the company of its assets in order to save a buck. Some may not even know Eisner at all, a fact that would have him rolling over in his grave for it not that he is alive and well. Eisner is all of these things and more, a fascinating study of a career split virtually in half between wunderkind and wasteland.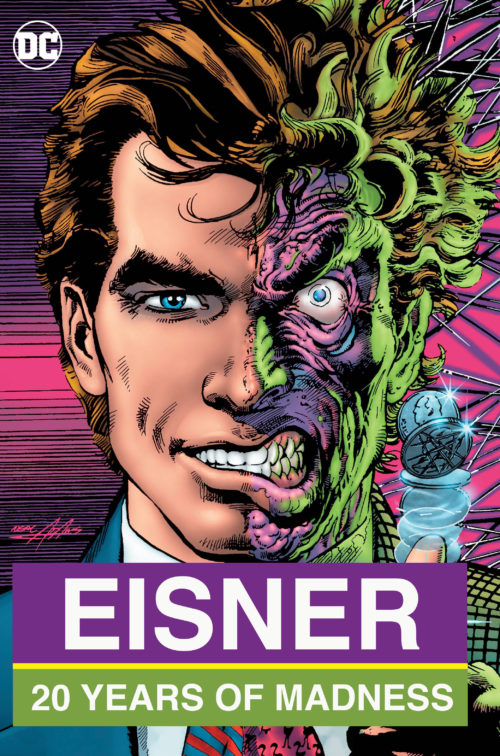 We begin in the early 1980's, fifteen years removed from Walt Disney's death. By this time the Walt Disney Company was in dire straights. The company had lost its way, a ship at sea without a strong captain or even a rudder. Floundering to find it's footing the live-action movie division had become a moribund husk banking on such stars as Don Knotts and Dean Jones. The theme parks were deep into debt with no visionary guiding their next move. Meanwhile the animation department, once the jewel in Disney's crown, had not had a relevant release in years. The place was a mess.
Previous executives such as Donn Tatum and Esmond Cardon "Card" Walker were competent but fearful of making choices Walt may not approve of. By 1983 Walt's son-in-law Ron Miller was helming the Walt Disney Company. While he was well intentioned and had done some good work, including starting to explore films outside of those strictly aimed at children, it was clear that Miller was not the man to lead Disney out of the doldrums.
Events came to a head in 1984 as corporate raiders were set to execute a hostile takeover of The Walt Disney Company. Had this succeeded Disney would not exist as we know it today, rather the company would have been divided; its assets sold to the highest bidders. Perhaps Six Flags would own the parks, maybe Sony would control the animated library and Universal would have taken over live action, it would have been total depredation.
Roy E. Disney (Walt's nephew, son of Roy O, Disney) resigned from the company's board of directors and joined forces with Sid Bass (then the largest shareholder in Disney) and together, through a complex series of events, gained control of the company. They removed Miller and other top executives while bringing in Michael Eisner as CEO and Chairman of the Board and Frank Wells as President.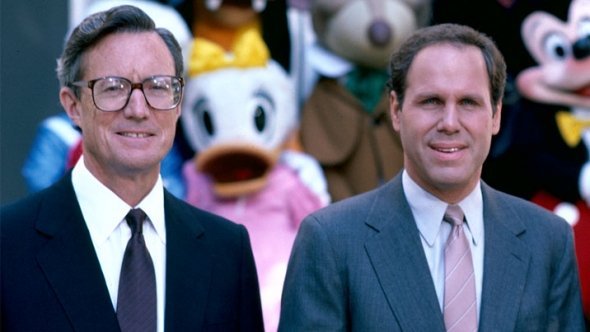 These guys were hotshot Hollywood types. Wells came from Warner Brothers and Eisner from Paramount. Eisner had green-lit classics such as Raiders of the Lost Ark and was a well-respected and still young executive. Roy rejoined Disney and so began one of the greatest corporate turnarounds in business history.
Quickly the new regime recognized that Disney had been sitting on an untapped gold mine. The back catalog of animated movies alone was worth a fortune. They acknowledged that Disney had hardly even considered modern live-action films. Likewise the parks held billions of dollars worth of pent up value. Disney was a vault filled with intellectual property that would be the envy of any company in the world and Eisner held the key to unlock it.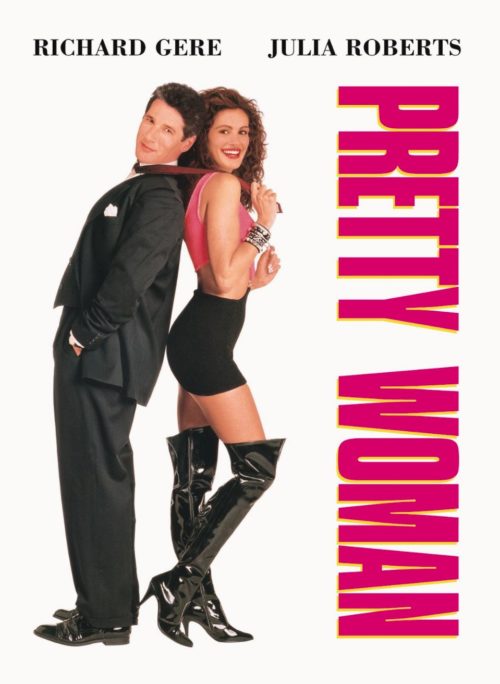 Soon Disney was creating live-action films unlike any they had done before. Utilizing the more adult focused label of Touchstone allowed Disney to release movies such as Pretty Woman and Who Framed Roger Rabbit. Disney acquired Miramax for prestige dramas and became a force in Hollywood like never before (sorry Apple Dumpling Gang).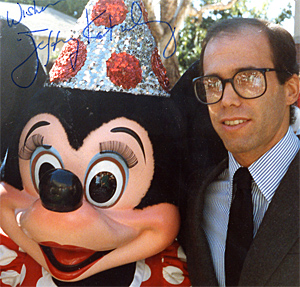 Along with Roy and another newcomer, Jeffrey Katzenberg, Eisner restored the animation division to its rightful place atop the industry. The days of convoluted disasters like The Black Cauldron were behind them replaced by timeless hits such as The Little Mermaid, Beauty and the Beast and The Lion King. Eisner also was quick to recognize that the classics could be released (and re-released again and again) on home video. Prior to Eisner this was forbidden. Once released on video the films brought in hundreds of millions of dollars in essentially free money.
Consumer goods flourished as well now with properties that the general public actually wanted to buy. Toys, bed sheets, toasters and more, anything that characters could be put on were quickly produced. Disney's stock skyrocketed growing 20% annually (and nearly 9,000% during his tenure); eventually Eisner turned his eye towards the parks.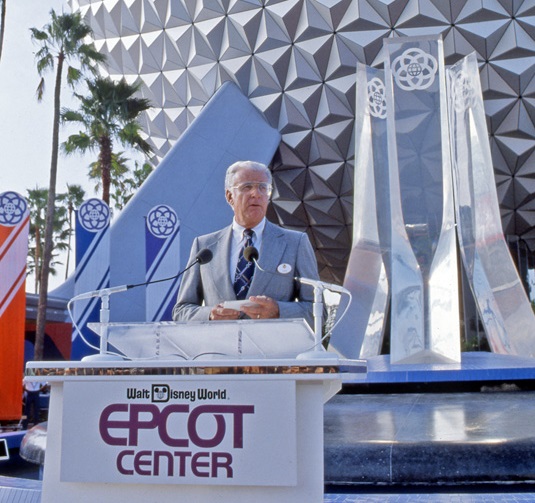 Long the private domain of Walt Disney himself the parks had been left to languish. New attractions were few and far in between and Disney's newest park, though well intentioned, proved to be financially disastrous. Built a couple of years prior to Eisner's arrival EPCOT failed to deliver on Walt's intended concept of an actual prototypical city. This new type of permanent Worlds Fair was fantastically over budget and nearly bankrupted the company. This is not to say that the original EPCOT Center was not wonderful, because surely it was, but economically speaking it did more harm to the company than good.
At the same time EPCOT was being developed Disney entered a licensing deal with a large Japanese conglomerate named The Oriental Land Company, OLC for short. Under this deal Disney earned a 10% take of ticket sales and 5% of food and merchandise but did not own or operate the project that became the Tokyo Disney Resort. Tokyo Disneyland was an immediate smash, successful beyond the wildest hopes of all involved but Disney themselves was left largely on the sidelines. They watched the money pour into OLC while struggling with EPCOT hemorrhaging huge geysers of cash. Eisner took note.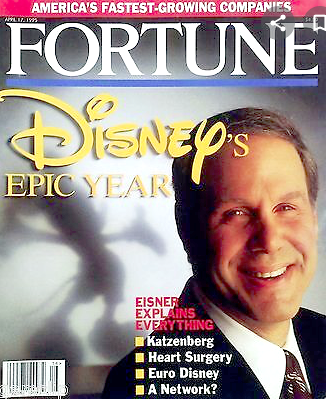 Eisner in fact recognized, as he had done with the movies and animation (and later television as well) that Disney had vast riches in the parks ready to be unleashed. He built new hotels like the flagship Grand Floridian and the more moderately priced Caribbean Beach Resort. Eisner approved attractions like Splash Mountain, Star Tours, Indiana Jones and the Temple of the Forbidden Eye and many others. He worked with megastars such as Michael Jackson to bring more relevant content to the parks. Eisner green-lit Disney-MGM Studios, Disneyland Paris (a pivotal point of his career), Disney's Animal Kingdom, Disney's California Adventure and Hong Kong Disneyland (paving the way for Shanghai Disneyland). It is said that Eisner loved the parks perhaps more than any other division of the now large and powerful company. He would often visit Imagineering and though he was sometimes misguided would push for new and grander attractions. He became a champion of the parks and much of what we know about them today can be traced directly back to him.
Along with this he started the Disney Stores and Disney Cruise Line, he created Downtown Disney and Pleasure Island (today Disney Springs), he acquired ABC and ESPN, he dabbled in sports with Disney once owning both the Angels baseball team and the Mighty Ducks hockey team. He forged relationships with major company leaders, architects and moguls. In short he grew Disney from an irrelevant and nearly forgotten Hollywood side note into a media empire. From 1984 through to the mid 1990's there was virtually nothing that Eisner would touch that did not turn to gold.
There is no other way to say it than Michael Eisner (along with the rest of his team) saved the Walt Disney Company from oblivion. If you enjoy the parks, the movies the animation or any other part of the company you must recognize that it only exists today because of him.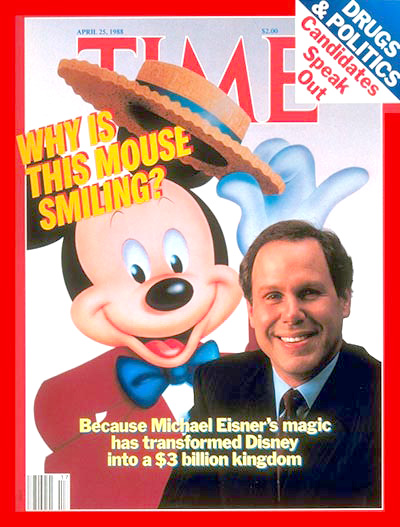 Eisner had an ego, a huge one at that. He became the face of the Walt Disney Company like no one had since Walt. He hosted the Wonderful World of Disney (just as Walt did), he appeared in park attractions and on magazine covers and he very much relished taking credit for the amazing turn around he helped create. Looking back some feel that Eisner did not deserve the credit he took however there is no denying that he was the right man for the job at that time. Eisner gave Disney a public face that it had been missing for 20 years. He pushed the company far from its comfort zone modernizing how it was viewed. Eisner set the stage for the Walt Disney Company of today.
And then it all collapsed.
What changed? Why do many fans recall Eisner and see only a devil in disguise? How could the man that did so much good somehow do an almost equal amount of harm? Is it even fair to say he did either?
In part two we will take a look at the second half of Michael Eisner's career and see how the same man that brought us the beloved Handwich later fed fans something that was much less appetizing.
Read part 2 here to see how Einser went from the best to the worst in the second half of his career at Disney.