INT. PARKEOLOGY OFFICES – NIGHT
Park guide maps and power bar wrappers litter the table. Old FastPass tickets are strewn on the floor. Somewhere under the rubble, a stopwatch continues to run. Forgotten.
SHANE sits on the floor with his back to the wall. Spent coffee cups around him, maybe something stronger. He hasn't showered in days, evidenced by the weird neckbeard that looks like something out of a bad photoshop.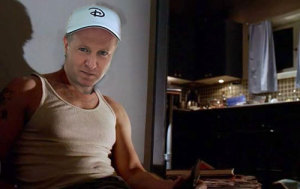 Shane flips open his phone, dials, waits.
VOICE (O.S.)
Hello?
SHANE
Hello? It's me… Whoa, wait. Don't hang up. Please. I know what you said, I just… I just need to see you. Please? … Yeah, yeah, out at the airport. You know where. Thank you.
EXT. AIRPORT – NIGHT
Shane drives up to the fence, slowly gets out of the car. Runway lights strobe the darkness behind him. He squints into the night. The OTHER CAR is already there.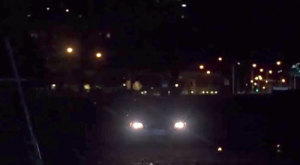 Shane waits as the driver's door creaks open. The CRUNCH of footsteps on gravel. The OTHER DRIVER approaching.
Out of the darkness appears TED.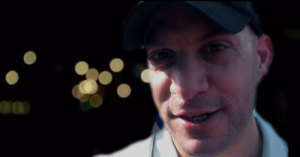 TED
I saw you on the news. Still keeping an official count, huh?
SHANE
Old habits…
TED
You look terrible.
SHANE (laughs)
Thanks.
TED
Why did you call me, Shane?
SHANE
I was hoping you'd heard. That maybe you'd go to the funeral.
TED
Maelstrom was a great attraction, but why would I go to the funeral?
Shane strokes his neckbeard. Can't seem to find the right words.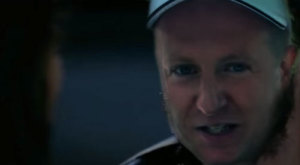 SHANE
I've been riding a lot.
TED
What?
SHANE
Yeah, that Annual Pass we got? I… I've been using it. Every Friday night I… go into Epcot or the Magic Kingdom. And then I… I ride AstroOrbiter, maybe eat a pretzel, and then I drive home.
TED
Why?
SHANE
Because I want it to shut down, Ted. I don't care about anybody else on on-board. Every little rain drop or lightning flash, I mean, I actually close my eyes and pray that I can get back to that day.
Shane looks close to tears. And now, so does Ted.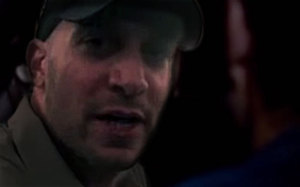 TED
This is not gonna change.
SHANE
No! I'm sick of waiting! We made a mistake!
TED
I have to go—
Shane grabs him.
SHANE
We were not supposed to leave.
TED
Yes. We were.
Ted releases himself from Shane's grip and heads for his car.
SHANE
We have to go back, Ted.
Ted shakes his head and gets in the car.
SHANE
We have to go back!