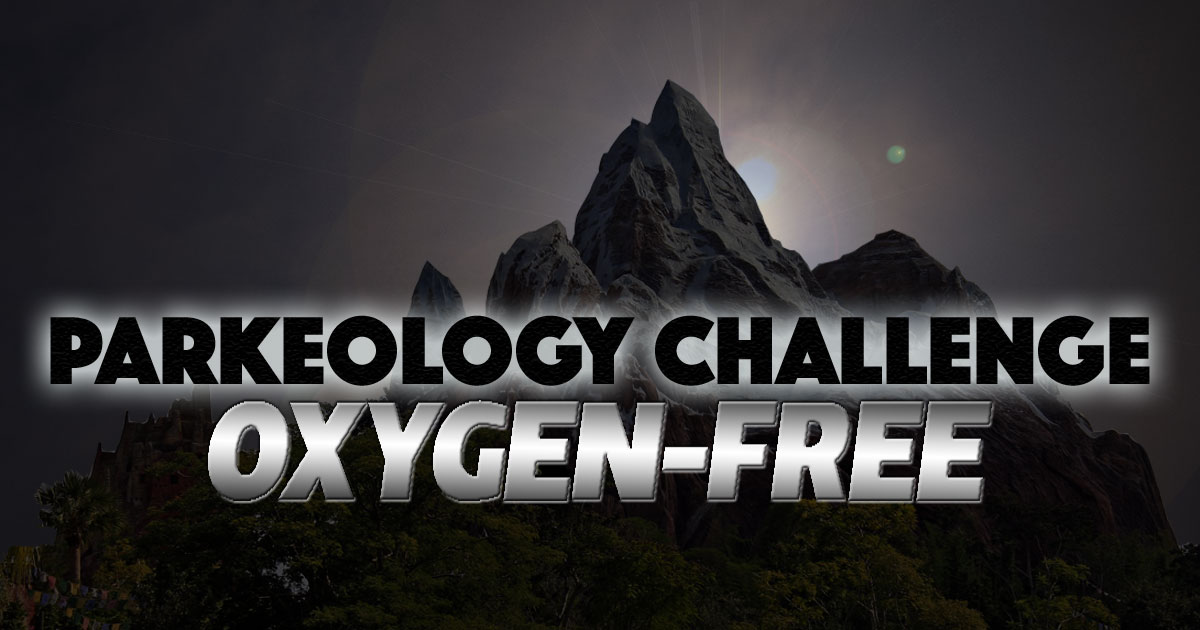 Go Time
Contrary to popular belief from skeptics on the internet, it is possible to get from Magic Kingdom to another park like Disney's Hollywood Studios without breaking the laws of physics.

Parkeology Challengers are only allowed to use transportation mechanisms that are available to the average guest. But going through the TTC — with its gauntlet of trams, bag check lines, slow-moving monorails or mile-long boat trips across the Seven Seas Lagoon — just might be the worst of them.

The Contemporary Hotel is within walking distance of the Magic Kingdom. And from there, transportation works just like any hotel anywhere else in the world. Not just Disney buses, but taxis and Uber too.

When Ted and I first did the challenge, we thought it was pretty clever. Now nobody is messing with monorails.

Two guards staff the tiny bag check on the Contemporary walkway when we approach. It is not yet 7am. They hold us there.

This gives us time to read the security fine print. Did you know that miniature horses are the only other service animal besides dogs that are allowed in the parks? Someday I hope to spot one. They say it's happened.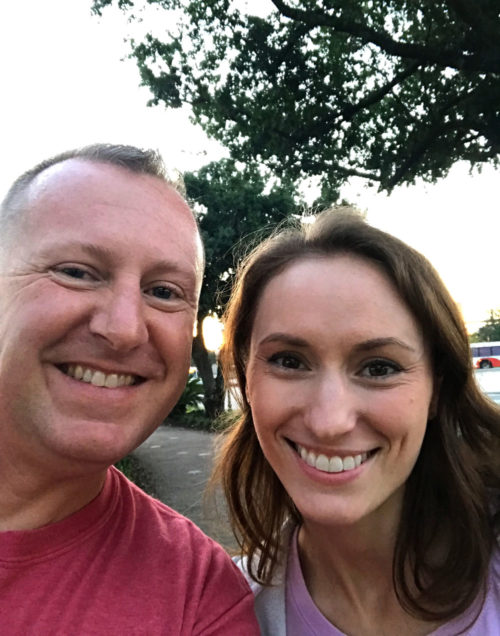 A small crowd starts to accumulate, including another challenger who was running the same day and a British group insisting that they are "there for the tour."

Well okay then.

The guard gets the call and waves us through. Kristina and I sprint through the metal detector straight into a rank cloud of swamp gas next to the monorail pylon. The railroad is down for refurbishment, where they're apparently exhuming the grave of Swamp Thing along the turn from Space Mountain to Main Street.

We are poised to be first in line … but instead we stop at the restroom again. For all you bathroom people that want to know. Seriously, why are you so interested?

By the time we make the turnstiles, we are already behind two other challengers. The great irony of course is that we are all ridiculous. Literally none of us is heading for a mega ride first.

Yes, we are all up at the crack of dawn to hit the least popular ride on property. The Main Street Vehicles (MSV). A Parkeology Challenge poison dart that can end your challenge day before you even know you're dead.

They run only for an hour or two each day. Then they evaporate into thin air. None of us are taking any chances this day.

They let us through the turnstiles sometime just before 7:30, but hold us at the train station tunnel until closer to official opening time. Kristina and I aren't worried. We had followed this exact procedure during a test run the previous Saturday. They would let everyone into the park about 7:43 and the Main Street Vehicles would be waiting. We'd have one ride completed before the rest of the park even opened.

We catch glimpses of the MSV warming up on the track, like a bunch of ridiculous over-confident marathoners who would all get cramps an hour after starting — a fire engine, a horseless carriage, the lumbering Omnibus. They circle Town Square before disappearing out of view. A plethora of options. No sweat.

7:43 comes and goes. By 7:50, we're still holding at the train tunnel, watching group after group of cheerleader tours waved through. We also see the British group. They were, after all, "there for the tour."

When they finally let us in at 7:53, we rush into Town Square to find it completely deserted. No MSV to be found.

They must have repositioned them down at the Hub. We run down Main Street and search frantically.

No vehicles.

We have a quick conversation. It was almost time for official rope drop. Did every single Main Street Vehicle get a flat tire? Do we hit a ride then come back? Does Disney monitor Parkeology runs and take away vehicles out of spite?

We decide to go back to Town Square to see if we can get a status on the vehicles. We dash back to the barn to find @Disneymw, one of the other challengers, also searching. Everyone else had moved on. Back at Cinderella Castle, the cheery opening show begins — some jerk mouse and his obnoxious buddies counting backwards from ten.

Flashback. November 2014. Team Parkeology is hoping to become the first to ride every ride at Walt Disney World in one day. First on the list: Toy Story Mania. They race to the ride to be the very first in line. Just one problem. Delayed opening. Turmoil. Dreams up in smoke.

We track down a CM, who brusquely tells us the Vehicles would be out later after the park opens. If he had a mustache, he would have twirled it and cackled.

We ask him to go check. He rolls his eyes. He hems. He haws. Then he mutters something under his breath and disappears.

After a few more tense moments, the backstage doors swing open like the gates of heaven. A majestic blue car inches forward. Its driver is Joseph and he is a King of Challengers, a Patron Saint of Last Hopes, a Grantor of Dreams.

Lest we forget, Team Parkeology completed that 2014 run.

The three of us pile in, buzzing with excitement. Joseph — the same driver from our test run on Saturday — gives us the safety spiel in his sonorous, melodious voice. We are about to get underway when a family of four dashes up, looking for a ride to the Castle.

A cloud passes over their faces. Maybe they can sense the desperation in the demeanor of the 3 challengers in the vehicle. They don't understand it, but the crocodile brain — that primal instinct we all have — tells them they have just stepped into a situation much too large for them. Their vacation has intruded into a larger story with far-reaching consequences.

But then again, there are four empty seats, so…

Joseph welcomes them aboard. Finally we're underway. Kristina is on the ball with Twitter and proof-of-motion videos. Tweets explode from her phone the instant she steps into the vehicle.

The ride ends. By now the park has been open for five minutes. Disneymw is already headed for the Magic Kingdom exit, en route to Hollywood Studios rope-drop. But Team Oxygen-Free has a time-heist in mind.

Jungle Cruise may have seemed like an insane choice for the second ride of the day. Remember the bell curve. Lines are shortest at the beginnings and ends of the day. A high profile ride like Seven Dwarfs Mine Train, Space Mountain, or Peter Pan's Flight — all of which get huge lines — would be much more desirable.

But that bell curve is also universal across every ride. At 9:30pm that evening, Animal Kingdom would close. And that was exactly when we wanted to be stepping in line for the most popular ride on property: Avatar Flight of Passage (FOP).

We expected a minimum of an hour wait and ride time for FOP, plus another park hop to get back to Magic Kingdom, which had Extra Magic Hours from midnight until 2am.

However, there are four rides that do not participate in EMH. Jungle Cruise, Splash Mountain, Tomorrowland Transit Authority People Mover (TTA), and Carousel of Progress (COP). So we would have to complete all four of those rides by midnight.

We wanted to take at least one early closer out of the equation.

Look through the prism of the 3 constraints.

Wait time. Splash would have the longest average wait time throughout the day. Jungle would be second, followed by TTA, then COP, which never has a wait.
Ride Duration. COP was by far the longest — 20 minutes of ride time. Splash and TTA were both around 12 minutes and Jungle was the shortest at about 9 minutes.
Transitioning to the next ride. Remember that at 9am, 3 other parks would open, meaning we had another rope drop opportunity. We wanted to be as close to the Magic Kingdom exit was we could to minimize the park hop time. Splash was in the back corner of the park. The other 3 early closers were all about the same.
Viewed through that lens, we found a winner.

Even with the snafu at Main Street Vehicles, there was no line. We boarded the second Jungle Cruise launch of the day. Everybody else in the park was playing the bell curve, hitting more popular rides. 8 minutes later, our second ride of the day was almost complete.

Flashback. The day before Easter, Shane and Kristina rope-drop Jungle Cruise during the Magic Kingdom test run. The first boat is delayed nearly 4 minutes while managers mess around with paperwork on the dock. They also time the walk from Jungle Cruise to the Contemporary. Just over a half mile.

We knew exactly how long it would take us to make it to Hollywood Studios. We knew when we could expect the rope drop. If we left now, we'd make it to DHS with 9 minutes to spare.

We weren't about to waste 9 minutes in a rope-drop line.

The bell curve was still at the bottom. No waits anywhere. We needed one more ride, something in close proximity, with a short duration.

We had desperately wanted Pirates of the Caribbean. Our test run had proved we could get it, if we had made the first Jungle Cruise boat of the day and managers weren't screwing around with paperwork. But MSV had ruined that. That left Magic Carpets of Aladdin, sitting literally yards from the Jungle Cruise exit and only a 90 second ride.

We darted into the Carpets queue to find them already loading. The CM allowed us to quickly board and started the ride almost immediately. By 8:18, we were running for the exit.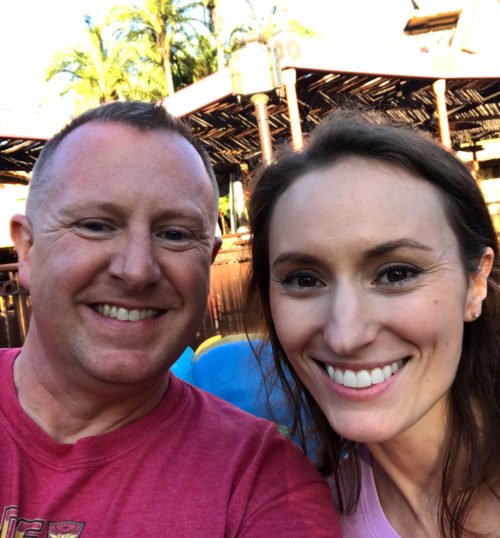 For the record, there are 2 traffic lights between Contemporary and DHS. If you hit both, it's a 13 minute drive. Hit only one and it will shave off at least a minute.

We hit one.
Continue Reading Riding Every Disney World Ride Without FastPass — An Inside Look at a Stunning Parkeology Challenge Finish ...