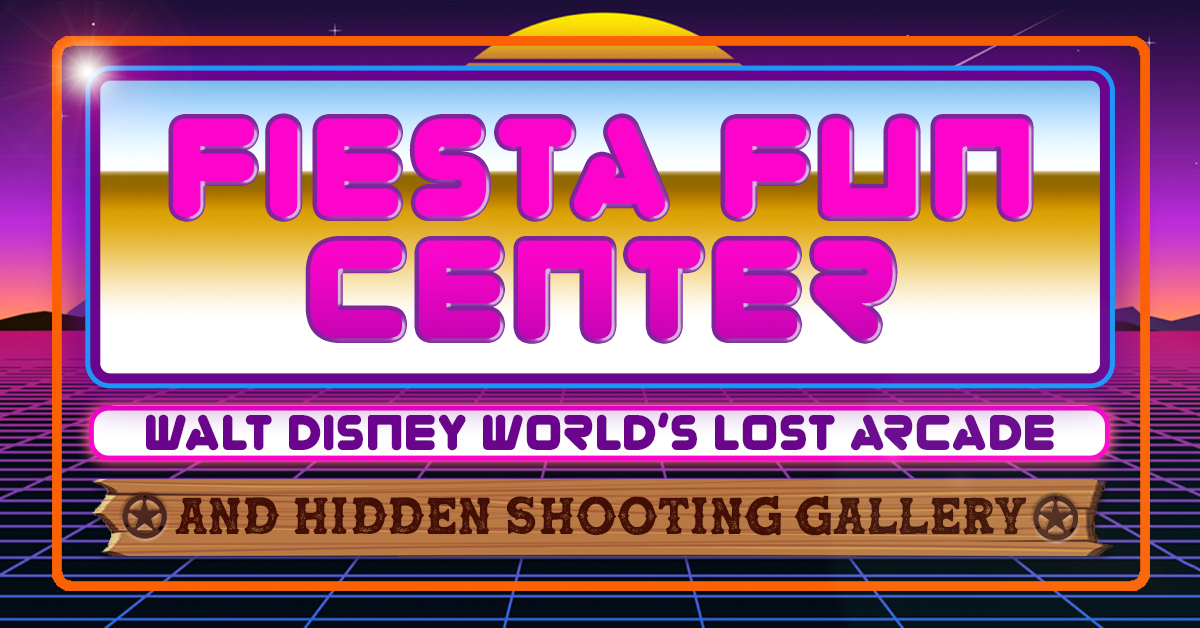 Much More Than a Park
Upon opening Walt Disney World promised to be more than a clone of Disneyland. It was an entire vacation kingdom. Disney offered many activities outside of the park: water sports, camping, golf, tennis, horseback riding and more. Among these diversions was The Fiesta Fun Center, a unique paradise hidden within the Contemporary Hotel.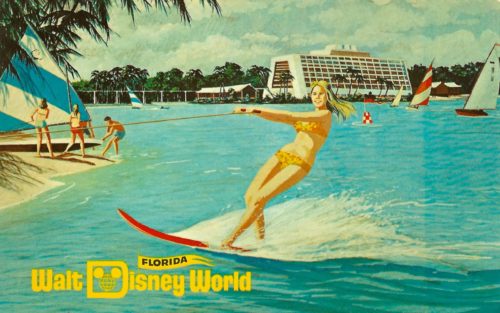 Disney wanted to attract more than one-day visitors to a fun park, they set their eyes on the convention crowd. The Contemporary Hotel boasted a plethora of exhibition spaces and conference rooms. The hotel featured rooms such as the Gulf Coast Room designated for smaller events. For larger gatherings, Disney offered the Ballroom of the Americas. This large space even hosted one of the most famous speeches in presidential history.
The Contemporary also set aside an impressive swath of conference space on the ground floor called the Sunshine State Exhibitorium. We are not sure of the exact size of this room but it was massive, many thousands of square feet. It took up a huge chunk of real estate behind and next to the check-in counters. A cavernous and sparsely decorated box designed for mid-sized conventions. It only lasted a couple of years until Disney converted it to something special: The Fiesta Fun Center was born!
A Dream Come True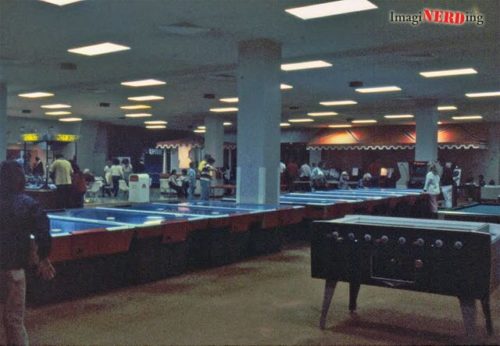 The new facility was a fantastic compliment to the rest of Walt Disney World. The Fiesta Fun Center (no idea why a Mexican theme was seemingly arbitrarily assigned to this) was an enormous arcade/game room/snack bar/movie theater. It featured endless rows of arcade games, pinball machines, ski-ball, pool tables, and air hockey. Most amazing was a full-scale shooting gallery, but more on that in a moment.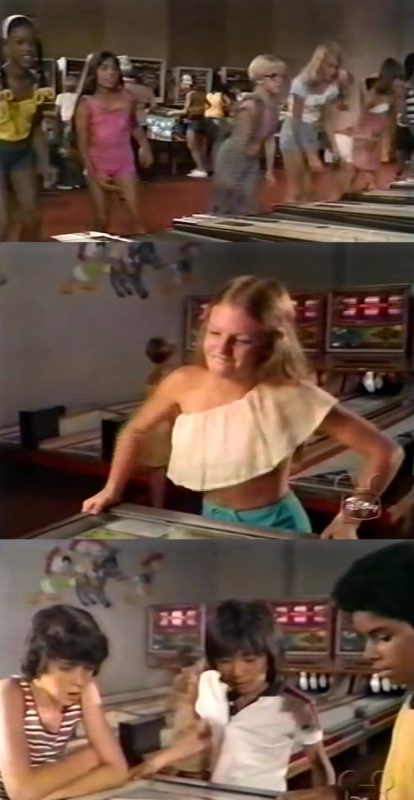 Arcades of the era were generally small and dark. They were cramped spaces with a couple of dozen games jammed into a 500 square foot corner of a mall. The Fiesta Fun Center was different. It was immense and brightly lit with high ceilings. The vast room reminded me of a casino in size and layout as well as the racket of noise it generated. Hundreds of arcade games formed rows so long that one could barely see to the end. A dozen air hockey tables lined up next to pool and foosball tables across from popcorn carts.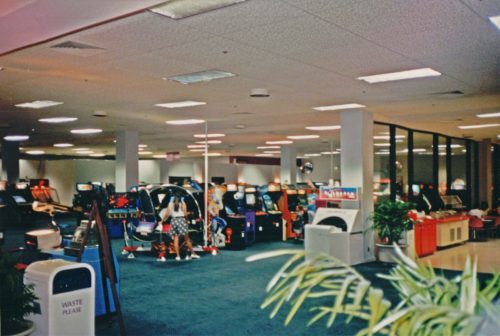 Morgana, a bizarre fortune-telling machine, was housed in a futuristic blue console. She told fortunes via a floating head projection that felt very much like a Haunted Mansion effect. There was even a caricature artist who sketched guests while displaying the results on an overhead projector for all to see. Combined this created a disorienting atmosphere unlike anything I could have dreamt.
In retrospect its convention center origins were obvious. It was one colossal mostly unadorned box lit with banks of fluorescent lights. While sparsely decorated it did highlight a character mural featuring some of the Disney stable wearing sombreros and shaking maracas. The meager Mexican theming was incongruous to the hotel. The simplicity makes more sense now understanding that it was a quick and inexpensive flip.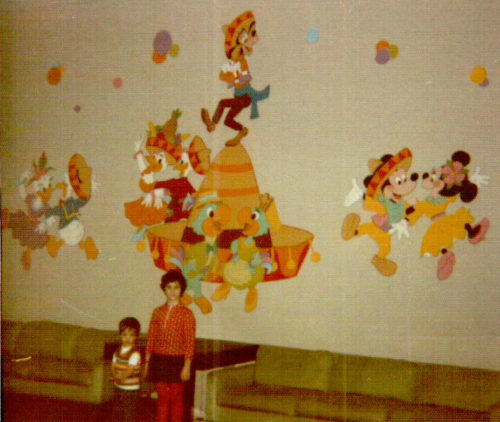 On one visit we had a special Golden Key pass. This allowed for unlimited food from the attached snack bar. Disney served a very specific type of Pizza at the time (also available at the Stargate Restaurant in Epcot). I must have downed my weight in pepperoni on that visit. The snack bar ran along the right side of the space beyond the caricature booth. Past that was a movie theater playing Disney films. At various times the movies were either free or accessible for a nominal fee. Kids could enjoy Herby the Love Bug, The Fox and the Hound or other similar lesser Disney fare. At one time they played nothing but Tron all day, every day.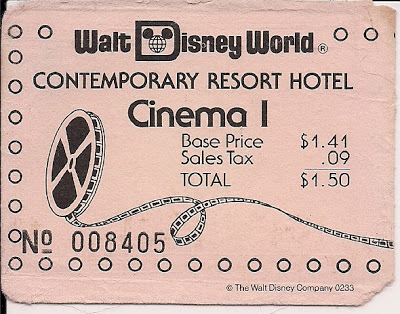 I loved the place; I may have loved it more than the parks. It combined everything an adolescent boy could ask for; games, movies, junk food, and autonomy! Parents felt comfortable dropping their kids off here alone. I would run up and down the aisles amazed by the selection of games bouncing from Dig-Dug to Q-Bert to Battlezone. But one feature of the Fiesta Fun Center stood head and shoulders above the rest.
The Lost Shooting Gallery
The shooting gallery was easily the star for me. This was what transformed the Fiesta Fun Center into something unique and special.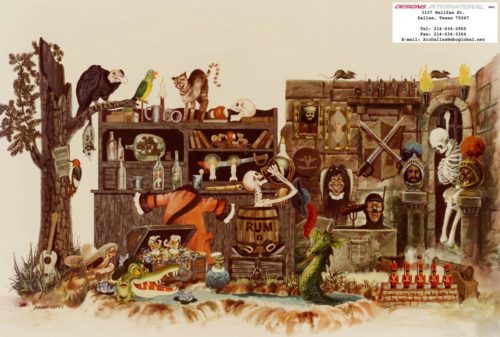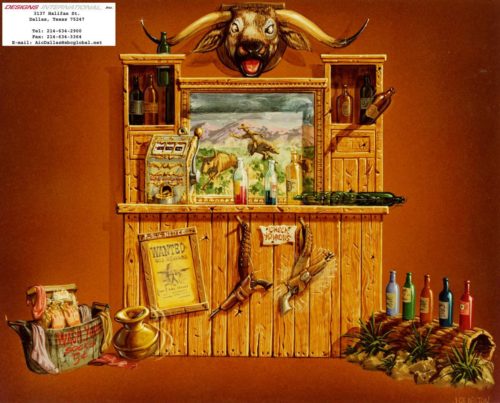 This full-sized attraction was similar to the one in the Magic Kingdom. Participants used light rifles to aim at a crazy mash-up of animated targets. There was no singular cohesive theme. It featured a western saloon, a medieval castle, various pirate and ghost props, random toys, and some vaguely Song of the South like cartoon characters. Each target had a small red disc nearby. Hit that disc with your light beam and watch the prop light-up, animate or create a sound to reward you. Skulls would chatter, shoes would dance, frogs would sing and cannons would fire.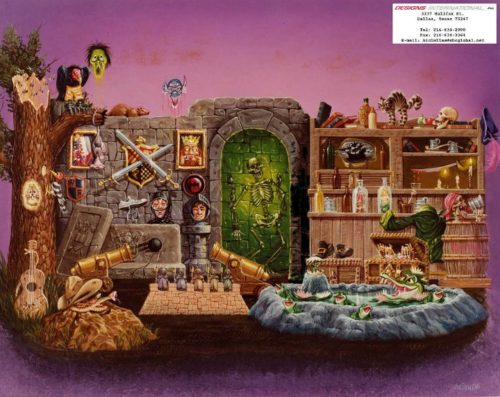 I could sense that it was not quite as good as the main gallery in the park. It was less focused and less elaborate. However it was in my hotel lobby an elevator away from my room and available to me 24 hours a day. It held its own charm and had many inventive targets and effects. I spent hours with that gun on my shoulder getting proficient enough that I was virtually guaranteed not to miss.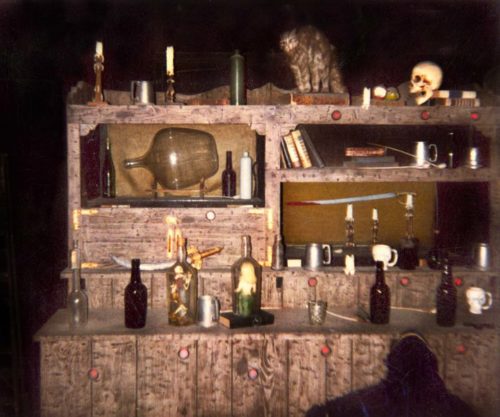 Soon I relished showcasing my skills to the rest of the world. I would saunter up to the rail, plunk in a quarter and hoist the gun to my shoulder. Then I would wait. I'd sight the target but not shoot. I would survey those around me (novices all of them). After they inevitably missed, I would unleash my shooting prowess. BANG! The bottle dropped from the bar-top. BANG! The cat screeched in terror. BANG! The pirate skeleton rose from his barrel. BANG! The swords fought each other. I was the sheriff of this here fun center folks. You best be heeding my words and showing your respect or I will embarrass you and your rudimentary shootin' skills again!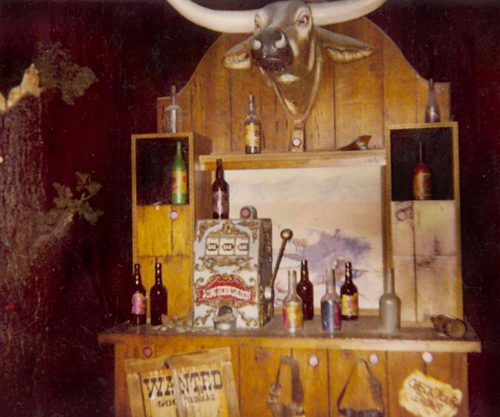 Even when I started working at the Magic Kingdom some years later I would visit the Fiesta Fun Center and particularly the shooting gallery. It always was a special corner of the world for me. And then it was gone.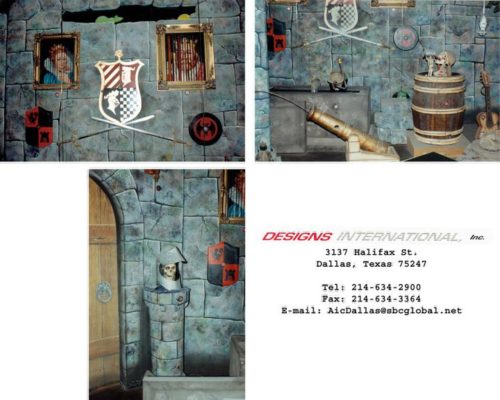 Gone Forever
In time Disney reduced the room in size several times. First, they eliminated the theater, then the shooting gallery and later the majority of games as well. With each overhaul chunks of the Fiesta Fun Center vanished and the physical space shrank. By the mid-'90s the room was a sad shadow of its former glory. Devoid of the shooting gallery, little more than a typical dank arcade, not unlike dozens of others limping along across the country.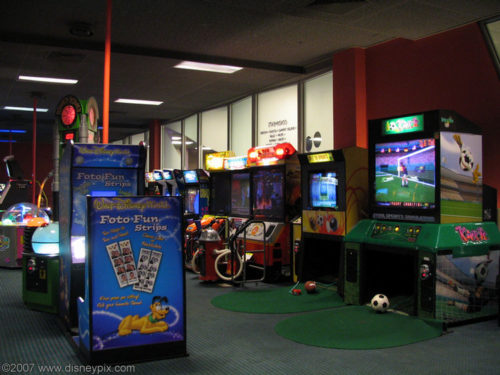 In 2008 The Wave, a generic "modern" restaurant, replaced the final remnants of the space. The Food and Fun Center (as it was renamed) closed for good.
It appeared as though we would never experience the majesty of the Fiesta Fun Center and its miraculous shooting gallery again.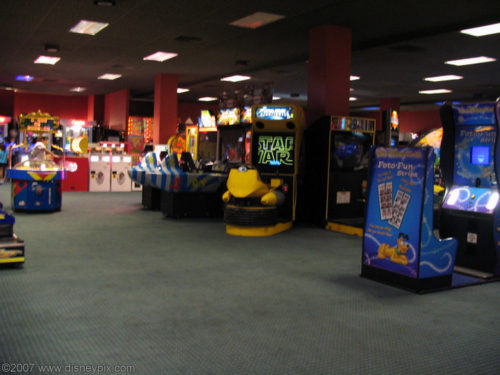 One last chance?
However there may still be an opportunity to experience the shooting gallery or a close facsimile.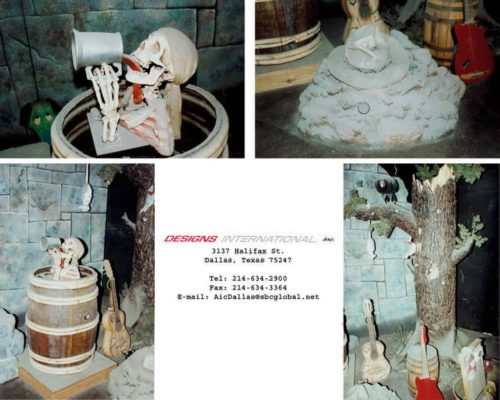 McGlashan Enterprises manufactured the shooting gallery. They were the leading producer and the innovators of shooting galleries, starting with guns that shot actual lead pellets through to the invention of the light gun. McGlashan indeed created the original shooting galleries for Disneyland and The Magic Kingdom as well as Tokyo Disneyland. Disney purchased a series of stock shooting gallery elements from McGlashan, possibly augmenting them or adding some design work. Similar McGlashan shooting galleries appeared at other parks such as Six Flags and Cedar Point and some may still be in operation today!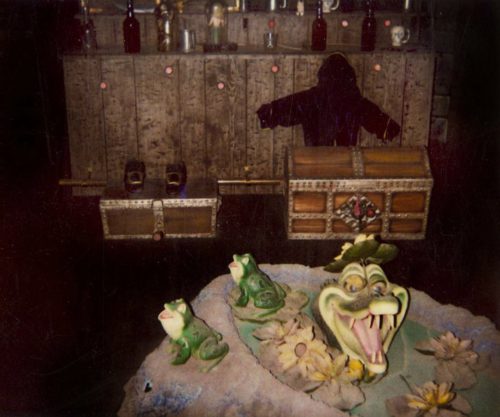 Some recall Disney specific targets, others remember more generic effects. I do not recall any Disney specific designs. There were Disney-esque elements to be sure; pirate skulls, ghosts, those frogs and gators, but nothing specific.
There is also a lot of confusion surrounding the eventual resting place of the original Fiesta Fun Center shooting gallery. Several years back an eBay auction claimed to be selling the actual Disney used gallery. They even had blueprints from Walt Disney Imagineering (then known as WED) showing details and installation instructions. It has been rumored that Cedar Point purchased the shooting gallery once it was removed from the Fiesta Fun Center. Conversely a private collector also claims to own it.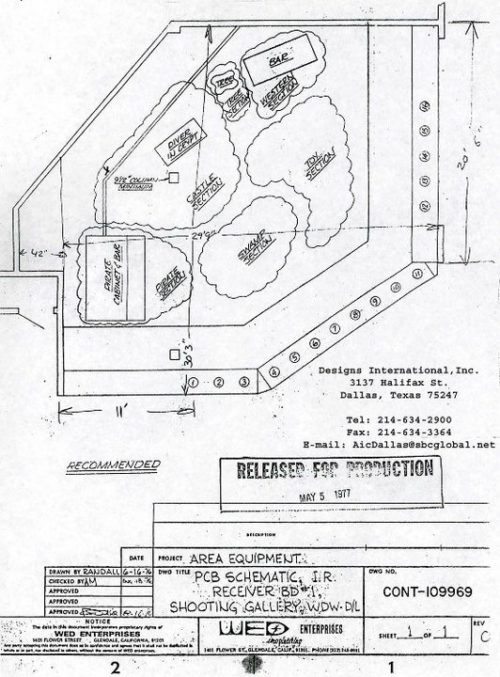 Various videos do show a similar shooting gallery at Cedar Point. It is impossible to determine if this is the original or not. Regardless there may be a working version of the base gallery out there in the wild right now. A fiesta of fun I would love to have one last time.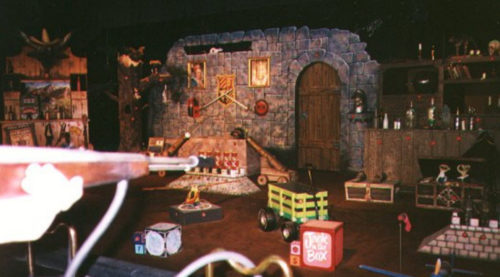 The video below purports to be the actual Disney unit in later operation at Cedar Point. Who knows if this is THE shooting gallery or simply a similar one purchased from McGlashan? It is missing certain effects found in the original. In either case, it gives a sense of the silliness the gallery offered:
Does anyone remember the Fiesta Fun Center in its heyday of the early to mid-1980s? Do you recall the endless games or the tucked away theater? Did you ever get to shoot at the ship in the bottle or the sea serpent? Perhaps I was next to you at the rail once, if so I apologize for embarrassing you. There can only be one sheriff in town folks and I still wear that badge!