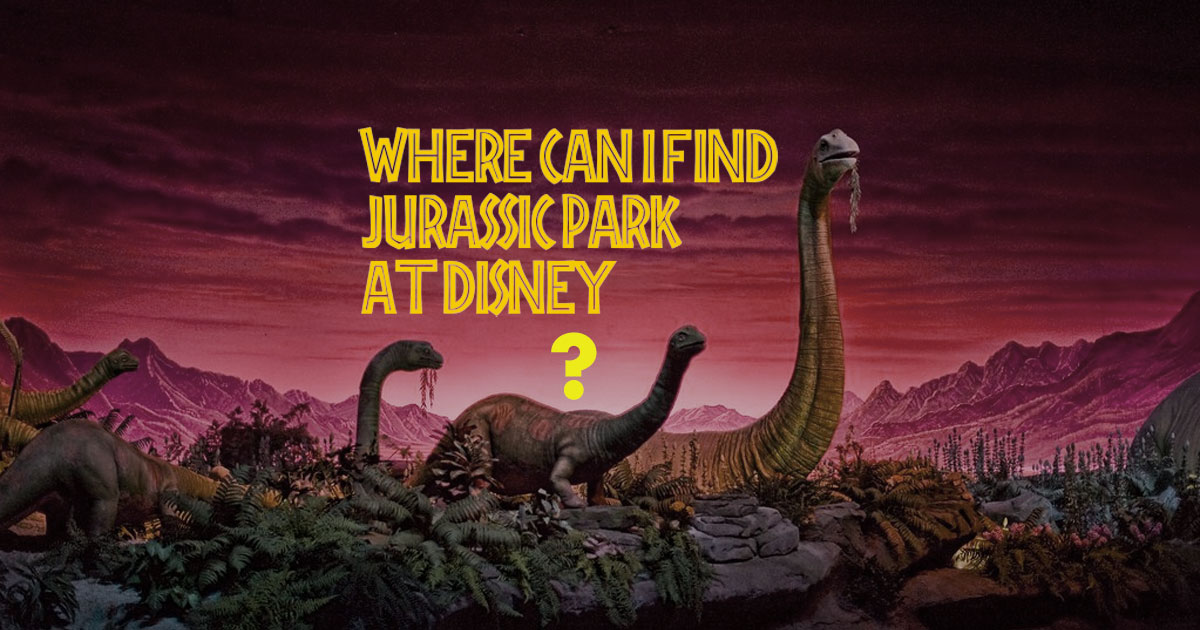 Guests often want to know where they can find Jurassic Park the Ride in a Disney theme park.
And they're often surprised when they can't.
Universal Studios owns Jurassic Park the Ride. Their version in Universal Studios Hollywood even took potshots at Disney in the form of disembodied Mickey Mouse ears floating ominously in the water.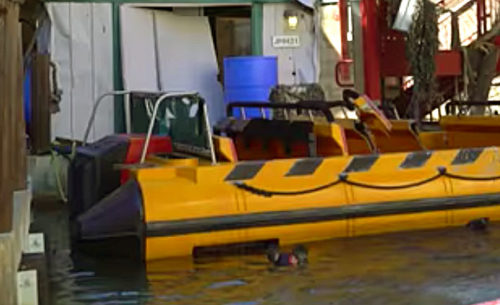 But that doesn't mean you can't find dinosaurs at Disney World. In fact, they're so pervasive at Disney, it's like every park is Jurassic Park!
Can you think of them all? Give it a shot. We'll wait.
Where Can You Find Dinosaurs at Disney?
Dinoland U.S.A. at Disney's Animal Kingdom
Talk about obvious. This park has an entire land devoted to dinosaurs.
Let's be honest. They only called it that because Jurassic Park was already taken.
But there's enough here to satisfy every dino-phile. From the classic dark ride attraction appropriately called Dinosaur, to the kitschy roadside amusement of Dino-Rama. You can't move without stepping on some sort of primeval thunder lizard.
The Lost Dinosaurs of Epcot
Dinosaurs used to dominate the first half of the Universe of Energy, also known as Ellen's Energy Adventure.
Unfortunately, the ride closed a few years ago. Now the closest you'll get to Jurassic Park is that mastodon projection at the beginning of Spaceship Earth.
Unless you happen to visit the Epcot Experience, where a retro attraction poster from D23 prominently features our favorite dinosaurs.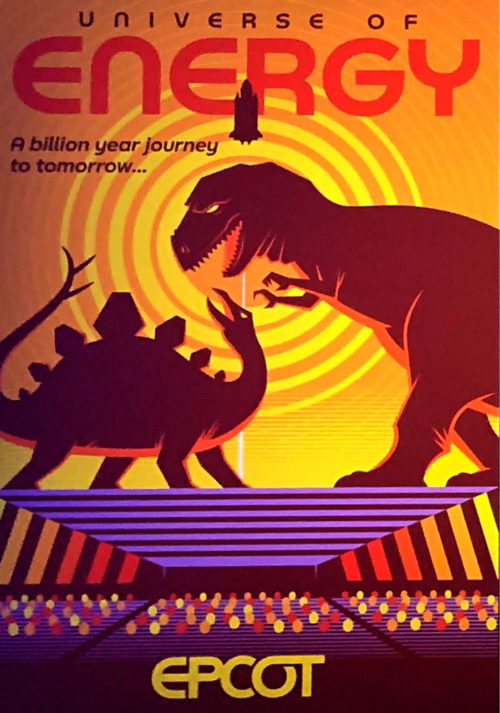 When Dinosaurs Roamed Disney's Hollywood Studios
Finding a Jurassic Park ride in this Disney park proves more tricky. So let's think outside the box and remember Dinosaur Gertie's Ice Cream of Extinction — one of the finest concrete dinosaurs this side of Dino-Rama.
Magic Kingdom: The Original Jurassic Park
Let's see, we can't count that CGI T-Rex that showed up for half a minute inside of the old Timekeeper CircleVision movie.
This may be the hardest one of all. And we mean that literally.
Big Thunder Mountain's final show scene has us zipping under the sun-bleached bones of an ancient dinosaur — now fossilized and protruding from the rock.
So there you have it: You can find dinosaurs in every Disney park!