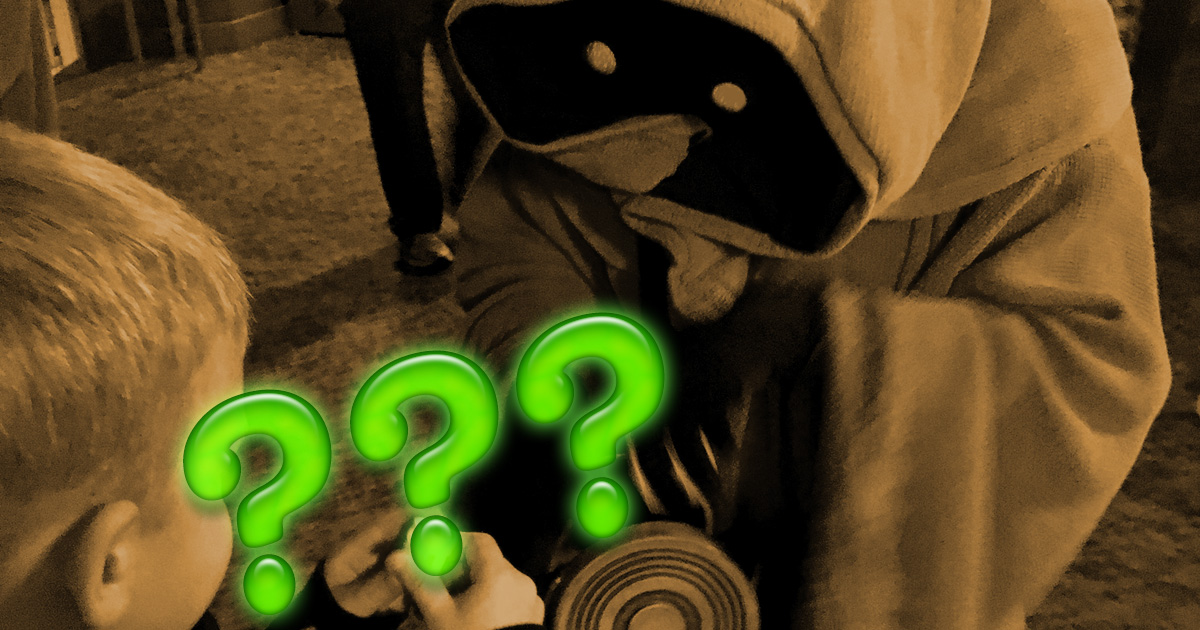 History was made this past weekend as an Orlando man finally completed a 40-year quest, trading worthless garbage with non-verbal junk dealers known as Jawas.
The man, described as a parkeologist in his early 40s, first heard of trading with Jawas while watching the 1977 film Star Wars, a space fantasy by George Lucas. In the film, Jawas are depicted as diminutive scavengers in desert robes who capture robots and sell them for scrap to poor farmers. The parkeologist's obsession with these creatures has extended well into adulthood, with him going so far as to own action figures of what are essentially background characters in a space odyssey for children.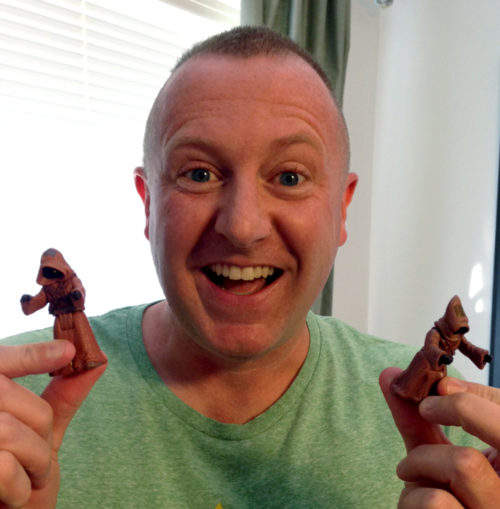 Last year, the Walt Disney company introduced Jawas as interactive characters in their Star Wars Launch Bay exhibit at Disney's Hollywood Studios. At first glance, the creatures appear to be simply another photo opportunity for guests visiting the Launch Bay. But the parkeologist noticed that when small children approached the Jawas with useless items of negligible worth, the performers would often trade other small items from a compartment worn across their shoulder.
"There are no signs advertising this!" the parkeologist explained effusively. "Trading with Jawas is just sort of something you discover! I mean, how cool is that?"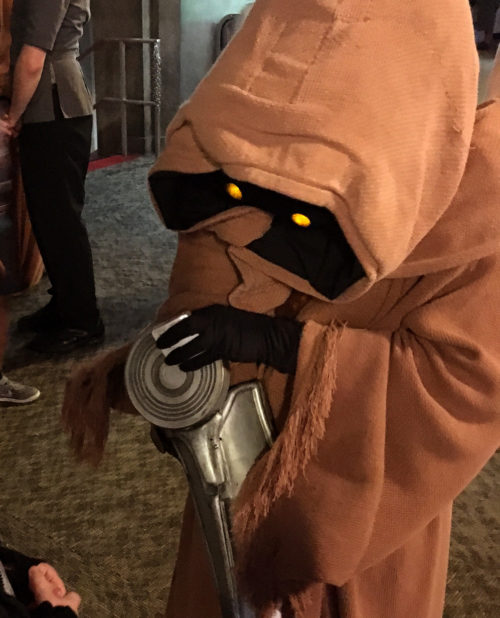 Early attempts at trading with Jawas netted no results. A small notebook carried by the parkeologist denotes items that appear to be off limits, such as perishables, money, and obvious garbage. Several trades had been attempted by the parkeologist ever since the opening of Launch Bay in December of 2015, but the Jawas always rebuffed his attempts.
"I just never seemed to have the right item with me," lamented the man. "We tried everything. A half-empty bottle of hand sanitizer, an old Disney pen we swiped from some hotel room, a travel pack of Kleenex. The funny little guys just wouldn't trade."
An exhaustive research effort was launched earlier this year in an effort to crack the Jawa trading code, but it was not until the November election season that the man finally hit upon a solution.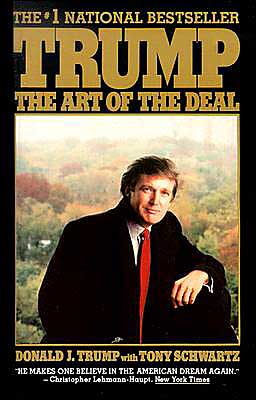 An in-depth study of Donald Trump's book The Art of the Deal provided the key to unlocking the mystery of trading with Jawas. The book contains an 11-step plan for closing financial transactions, with common-sense ideas like "#4 – Know Your Market" and "#6 – Enhance Your Location."
It was only after committing these steps to memory and practicing them in several real-life situations that the parkeologist was finally ready to test the approach against equity cast members in sweaty costumes.
"It really was all about step number nine: Deliver the Goods," says the man. "I realized that I needed to do some pre-planning so that I wasn't coming in with the usual junk. I had to find just the right item for trading with Jawas and script the encounter ahead of time."
The man compiled a list of possible trade items and disseminated the information to friends and relatives, who were advised to procure the items if they should come across them at a reasonable price. But the elusive winning article was discovered by the parkeologist's own wife.
"We were driving back late at night and we passed a Wawa convenience store," said the parkeologist. "And one of the bulbs in the sign had gone out."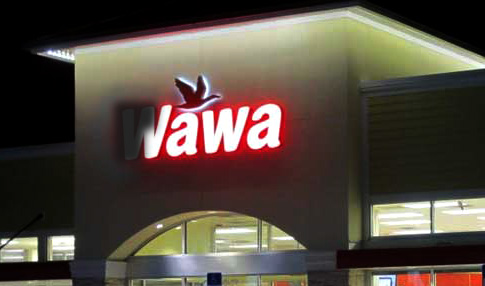 "I took it as a sign," the man said. "I mean, okay, yes, it was a literal sign, but I also understood it to be a message of sorts. Like a good luck omen. I pulled into the parking lot and shook my wife awake and told her exactly what to look for. She was a little bit groggy, but she went inside and found a bin of magic towels — you know, those little shrinkwrapped things that are the size of a matchbook, but when you open them and add water, they expand into a regular washcloth. I think she paid a few bucks for it."
A special trip to Launch Bay was quickly planned for the next day. With magic towel firmly in hand, the parkeologist was able to complete the trading transaction.
"It was touch-and-go for that last little exchange," the man recalled while looking off into the middle distance. "In the end, I called an audible and had my son execute the trade. Those jawas just seem more comfortable trading with kids."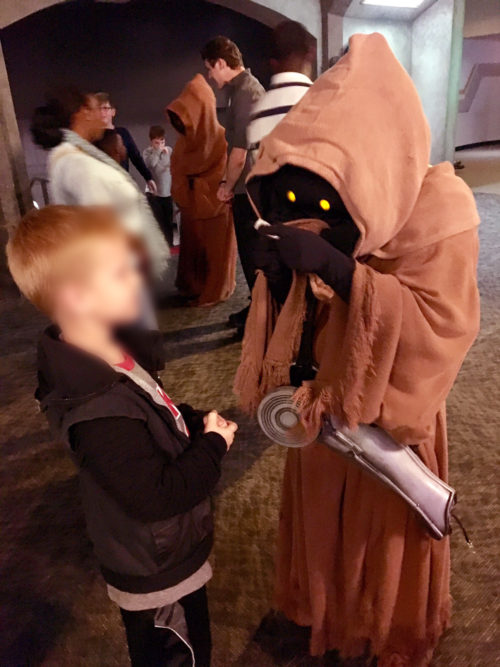 The prize secured from the jawa turned out to be the plastic body of an R2-D2 action figure, one of the millions available at Disney's Build-A-Droid stations around the parks.
"It was exciting, you know?" said the man. "I actually already have fourteen of those droids that I've built at ten dollars a pop. But this is the first one that doesn't have any legs or a head. And just knowing that I only had to spend a few dollars on a magic towel to get it makes it all the more special."