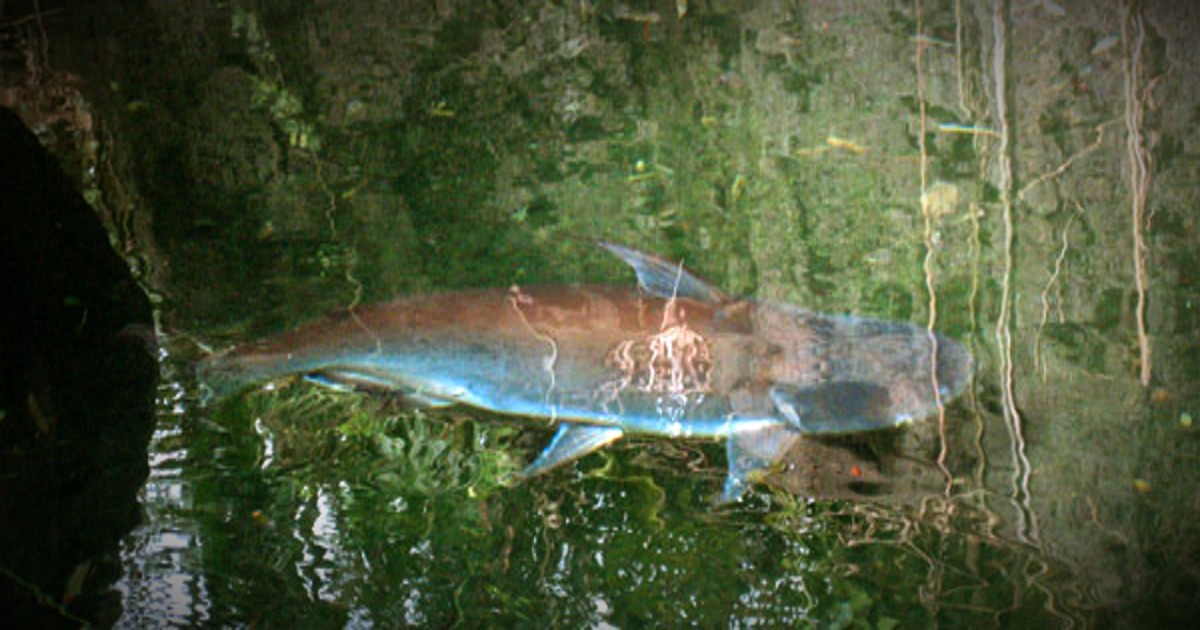 The Animal Kingdom Paroon Shark-Catfish (known affectionately to me as Mr. Catfish) has been a fixture of the Tree of Life circuit for at least half a decade (and probably longer). Yet hardly anyone knows he is there. This is probably due to the fact that he lives under a bridge in a tucked-away stream behind an ice cream cart.
Once a lonely character actor toiling away in relative obscurity, this onstage performer at Animal Kingdom has recently received some eye-opening attention. It may finally allow him to break free from small time notices in Parkeology blogs and enter the mainstream.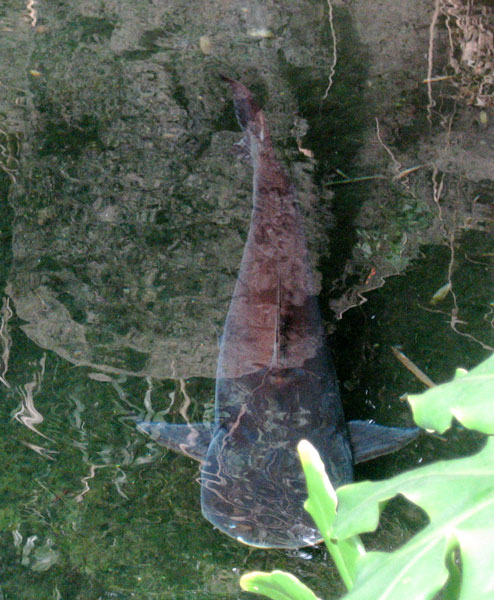 That's not to say that he was never visible. He is constantly swimming in and out from under his bridge. It's just that nobody ever thought to look down into this moat for a giant six-foot long squishable creature with an intimidating name like Paroon Shark Catfish.
He never had a sign, like those spoiled otters. And nobody ever thought to mention the Paroon Shark Catfish on the Animal Kingdom guide map. So for years he has swum back and forth, performing for those lucky few who have chanced across him (probably by accidentally dropping their ice cream).
Well today I am happy to report that Mr. Catfish has a brand new sign, finally elevating him into the public consciousness. I happened by several times during the course of my recent visit and always there were people on the bridge, staring down at his swishy, enormous, cuddly tail. His captivating back-and-forth pattern is a thrill to observe. He can no longer be considered a secret anymore. But I was happy to see that after many long years he has become an overnight success.
Congratulations, Mr. Catfish. You've earned it.