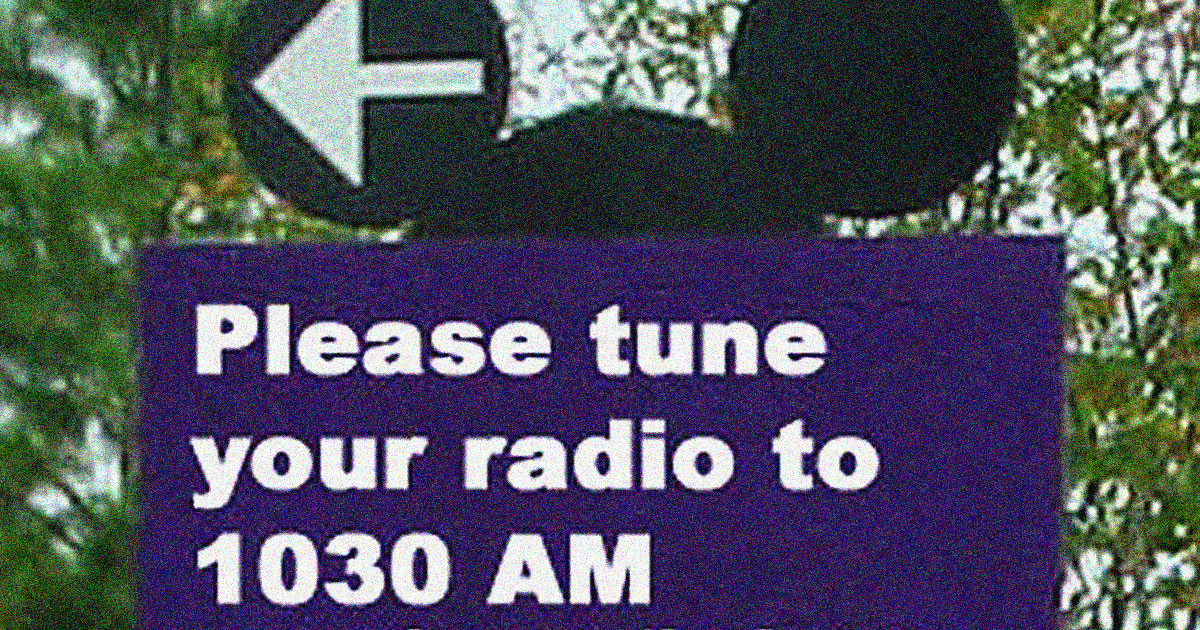 It's been quite a few years since my first trip to Disney World. Even my hundredth trip is far back in the rearview mirror. But every kid who ever made frequent pilgrimages to this little patch of Central Florida has that favorite "tell," a fun little indicator that you were close. Really close. So close you would start straining your eyes to see if you could spot the castle on the horizon.
The tell might be anything. Billboards for your favorite attractions. The smell of orange blossoms through the open windows. Dad missing the exit and driving halfway to Miami, followed by Mom's screaming fit and the imminent threat of "turning this van around if you kids don't stop crying."
For me, it was the sign for the Walt Disney World radio station.
I don't know what the tell is for kids today. It's probably when they exit the plane and are hustled onto the Magical Express buses while Disney cast members in white gloves teleport their luggage on ahead to the hotel, where all the stationary has mouse ears and Stacey dominates the television with some kind of stimulant-induced tour of all the Disney thrill rides.
Back in my day, we drove, baby. In a car. Sixteen hours straight. With our parents. And yeah, sometimes we didn't have air conditioning. And sometimes my sister had to stop to go to the bathroom (seriously, it was like every 40 minutes).
But we always knew when we had arrived, because there would be a sign, and it would tell you to tune to the Walt Disney World radio station on your dial to receive up-to-the-minute information about your day.
I'm talking park hours. Driving directions. Things to see. Places to shop. The Disney World radio station had it all.
Wanted to know when Discover Island was opening? The radio told you. Need to find International Drive? Radio has got your back. Want to gripe about how much the President is ruining the country? Yeah, okay, radio — but probably not Disney's.
What Was the Original Walt Disney World Radio Station?
Disney actually had at least four low-powered radio stations.
1030 AM was the original, the Magic Kingdom's welcome radio. Dad would be paying the exorbitant $1 parking fee at the toll plaza, and you would be in the back blissfully listening to Pooh Bear recite today's park hours.
Some of you may not know what a radio is. It's sort of like an iPod for your car, only you don't get to decide what iTunes puts on it. And it has commercials and usually the sound quality isn't that great. This was especially true of the Walt Disney World radio station, which was essentially nothing but a continuously looping commercial that you could barely pick up.
This was critical info for planning your day. And hard as it is to believe, this was pretty much the only way you could find out ahead of time — by listening to your radio three minutes before you hopped on the monorail. We didn't have Deb Wills back then. If the Magic Kingdom was going to shut down early, you wouldn't even get the moose out front. You either listened to the Disney World radio station like a good boy scout, or you were in for a morning of bitter disappointment.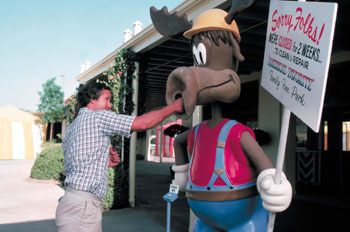 The Epcot Radio Station
When EPCOT Center came online, the resort added 810 AM.
It was pretty much the same info, near as I can remember. But 810 could cover the EPCOT parking lot, mostly (I think parts of "Imagination" were spotty). If you happened to be caught in the radio black hole of World Drive, you would just have to keep playing that stupid license plate game until the static ended.
The Elusive Bonus Disney World Radio Stations
But wait! Not only did Magic Kingdom and EPCOT both have their own welcome stations, they also had their own exit stations.
1200 AM gave you all the information you needed to detox from a day at the Magic Kingdom, while 900 AM helped you re-enter the present after the breathtaking future of EPCOT.
So What Happened To Them?
Over time, the low-power radio stations finally disappeared.
DisneyShawn recently mentioned that the Magic Kingdom radio station used to run out of Cinderella Castle, in an area that is now the Castle Suite — but it was gone long before that.I recently dug out my 1994 copy of Birnbaum's and it still made mention of the radio stations, but by the 1997 version, the references had disappeared.
I recently dug out my 1994 copy of Birnbaum's and it still made mention of the radio stations, but by the 1997 edition, the references had disappeared.
This riveting site still lists them in a collection of Florida low-powered radio stations, but has notes that no transmission has been received since at least 2000. Maybe the Millenium Celebration shut them all down.
Proving itself to be the most accurate guidebook around, the 2010 edition of Frommer's still has info about the radio stations, complete with botched channel numbers.
And for those of you who want to somehow relive the magic of a 20-minute commercial, I was able to dig up a link to a recording form 1994. Note that this was not actually from the Disney World radio station, but rather from a WDW Information station that broadcast way up I-75, towards Lake City. This station may still be around, but I haven't made the drive in quite some time. This station tended more towards promotional content, not really park hours and the like.
For myself, I can only hope that one day the Walt Disney World radio stations may magically come to life once more — the flicker of an old signal in the past that will catch everyone by surprise — and let us know that River Country will once again open at 10a.m. and remind us not to miss the New Years Eve fireworks occurring every night on Pleasure Island.
After all these years, I can only remember one snippet from the programming, but for some reason, I can recite it nearly word for word. I'd like to share it with you if you don't mind (and my sister can back me up that this is accurate). It goes a little something like this:
Announcer: Whatever your taste, you'll find a wide variety of dining options await you across the Walt Disney World Resort.
Pooh: Mr. Announcer, do you have such a thing as a jar of honey, by chance? It needn't be a very big jar. Of course, if you have a big jar…
Rabbit: But Pooh Bear, you just ate!
Pooh: Well, I'm a bear, and bears need honey…
Rabbit: Pooh Bear!
Pooh: Oh bother.