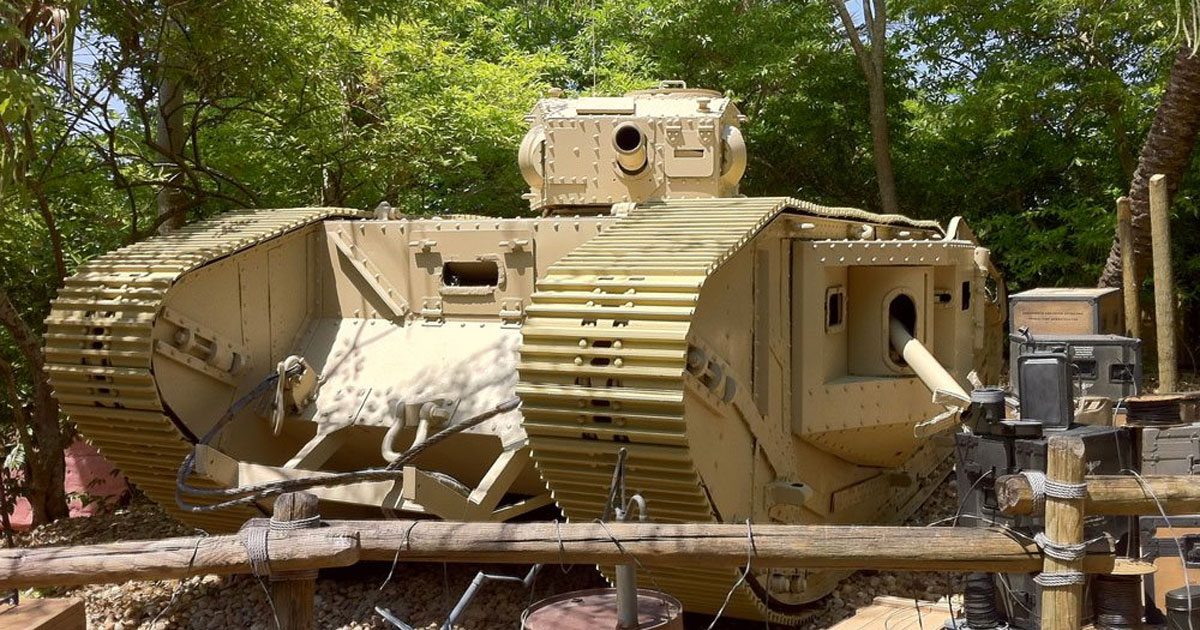 I've never been fond of the boneyard aspect of Hollywood Studios. A bunch of old movie vehicles rotting under the sun always depressed me. It's one thing when they're just random street cars from some forgotten Christian Slater movie. But it's something else entirely when they're iconic vehicles like the Indiana Jones tank from Indiana Jones and the Last Crusade.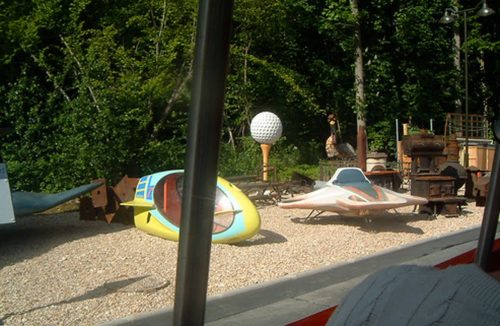 The Indiana Jones tank is from the big battle between Indy and the Nazis in the middle of the desert. You no doubt remember it as the second best of the Indy movies (though your memory is faulty; Temple of Doom is actually better than Last Crusade).
I hated seeing this thing in the boneyard. All the paint flaking off, bits and pieces falling off the side, gaping holes from armadillo burrows, weeds sprouting up everywhere. This isn't movie magic. This is the graveyard of childhood.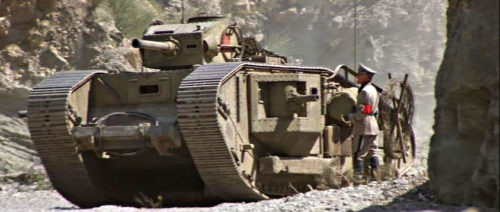 After a year or so, some bright young member of the Disney-MGM Studios staff discovered an entire stunt show at the park that happened to feature Indiana Jones.  They put two and two together, and before long, the tank had moved from the Boneyard to the exit of the Indiana Jones Epic Stunt Spectacular, where it posed in menacing firing formation, surrounded by oil drums.
If you've never seen it, it's probably because you exited on the right rather than the left.  The tank is very close to the Indiana Jones Adventure Outpost shop.  The only downside is that aside from the new pose, the tank looked exactly the same as when it was in the Boneyard.  Which is to say, rusted over and falling apart, with rubber treads decaying like a zombie muppet.
Today I'm happy to report that the entire Indiana Jones tank (and its surrounding area) have been completely refurbished.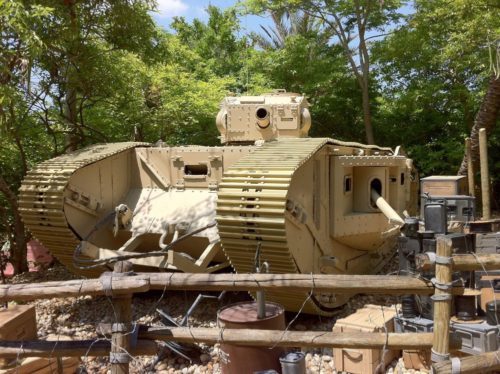 I have not seen the Indiana Jones tank mentioned anywhere online yet, so this might be a real bona fide scoop (but probably not; I'm usually not fast enough to beat the really great Disney news sites). I'm not sure how recent this change is, but it has to be within the last month or so. The tank has been completely repainted and spruced up. No sign of rust anywhere. It has also gained several battle props, including a new machine gun nest.
It looks really great, and I am simply thrilled that they actually devoted the time to cleaning this up, as opposed to passing it off as a "real" movie prop. Perhaps they didn't want Lucas to see it in disrepair when he inevitably shows up for Star Tours 2.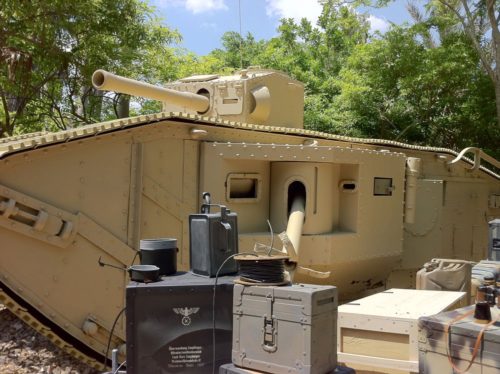 Photo Attribution:
Original tank image provided by Kevin Eddy via Flickr.