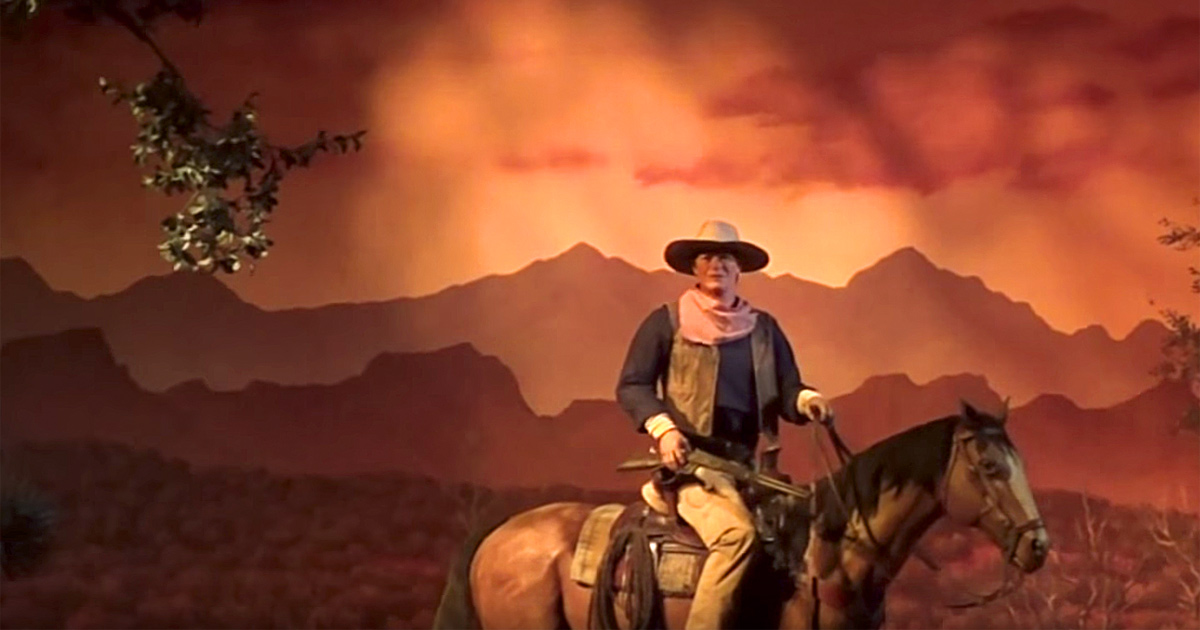 After sending Universe of Energy off into the sunset, it's time to turn our attention to that other incredible traveling theater ride — and the rarely-glimpsed Great Movie Ride Cowboy Scene.
The Great Movie Ride truly lives up to its adjectives. Like a fading Hollywood star stuck with a bad script, it may have lost some of its luster, but there is still an aura about it. It rewards repeat viewings with intricate layers of detail — many of which are never spotted until the second, third, or hundredth time through.
Small, obsessive little things. Parkeology has spotted its fair share over the years.
We care that Indy's whip is in the wrong spot. And that there is a complicated microphone dance going on in the Gangster scene. And the surprising reason why your hijacker in the Great Movie Ride Cowboy Scene has a hat and a gun.
You know, they just don't seem to run that Great Movie Ride Cowboy Scene much anymore…
I get the Gangster Scene nine times out of ten. I'm sure this is just another artifact of the ride's waning popularity. I took in the Great Movie Ride swan song last week — and once again, it was Gangster. The ride doesn't close for another few days, but I have a feeling I'll never see the Great Movie Ride Cowboy Scene again.
The last time I got the Great Movie Ride Cowboy Scene was probably a year or so ago. Hard to believe that was my last time ever. But on the bright side, I noticed something very interesting — small, obsessively interesting — that I had not noticed before.
Solo hijackers don't work. It's not called Snake on a Plane. They stick to the buddy system.
In the Gangster Scene, Mugsy runs around with those two guys hiding behind the trash cans (whom I always call Horace and Jasper after Cruella's bumbling goons in 101 Dalmatians).
In the Great Movie Ride Cowboy Scene, the hijacker partners up with a guy whose name actually is Snakes.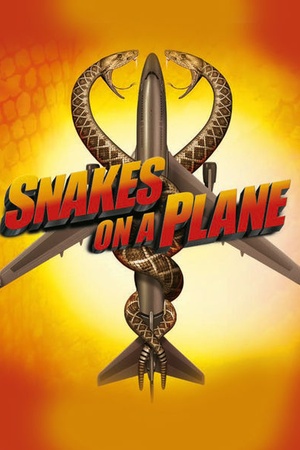 Of course, the only reason the guy is called Snakes is so that the cowboy hijacker can crack a dumb joke about all the snakes in the Well of the Souls a few scenes later. Like I said, the script could use some work.
Regardless, Snakes is a cool customer compared to those idiots in the Gangster scene. He wears a bandana. He talks in a low growl. He's the master of the inappropriate cock.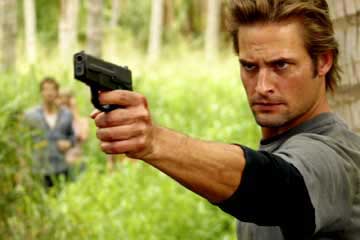 He's also a legitimate bank robber in his own right. When the Gangster car cruises through the scene a few minutes later, Snakes is the guy you see trading bullets with the Sheriff.
Just as the Gangster Scene has its epic shootout complete with bullets ricocheting everywhere, the Great Movie Ride Cowboy Scene has its own signature special effect — When your cowboy hijacker tosses a stick of dynamite through the bank window and sets everything ablaze.
But the effect I'm drawn to is much more subtle.
It starts when your tour guide driver leaves the vehicle and ducks down to avoid being seen by the other live performer — the cowboy or cowgirl — exiting the bank. This is when Snakes makes his appearance, popping up from behind some feed bags and uttering his immortal line:
"Hold it right there, hombre."
Your guide stands up and there's some banter with the cowboy. Before too long, dynamite is exploding and bullets are flying. But just before the Sheriff shows up, your guide takes a few steps to his or her right.
And all the while, Snakes is covering them with Ole' Betsy.
For some reason, I find this fantastic. Snakes is a programmed robot. His performance is the same in every show. So logic dictates that this movement by the tour guides is choreographed. They thought it up ahead of time and some ride programmer had to build it into the show. And guides would be trained on this, because they have to match it exactly — same timing, same marks on the stage — or Snakes himself looks ridiculous.
That's a whole lot of work for something that nobody even realizes is happening.
It took me 25 years to spot this, but now I can't unsee it. In the video below, you can see that the guide's timing is actually a little off. Snakes starts pivoting his rifle to cover him before the guide actually goes anywhere. Then the tour guide quickly moves over to his mark and the shootout ensues.
By the way, Snakes may be a crack shot, but he is not good at recognizing the ladyfolk. This video shows a female guide, but Snakes still calls her "hombre."
On my very first trip through Great Movie Ride way back in 1990, I distinctly remember that the guide hijacked in the Gangster scene was a girl, and the guide in the Great Movie Ride Cowboy Scene was a guy. I wonder if Disney initially cast gender-specific parts for these roles, which went by the wayside over the years. Or it could just be total coincidence.
Snakes's job is coming to an end, so it doesn't matter. But for his next gig, maybe he could learn a few pointers from the Rock n Roller Coaster pre-show, which has a pretty nifty trick for getting around this problem.