You may or may not know that Disney has a Hall of Fame of sorts. It's called the Disney Legends. And it is apparently total anarchy, run by a secret sub-committee of godless heathens intent on slighting every last one of my childhood heroes with their cruel and random acts of Legend Bestowing.
Okay, not really. I have examined the list and I cannot argue with any of them (except for the ones I have never heard of). Most of them have last names like "Sherman" and "Funicello" and "Van Dyke." Who am I to try and rip a Disney Legend award away from Dick Van Dyke?
But I have to admit, there are quite a few of my favorites that are missing. The most formative years of my childhood happened during the 80s, a time when home video was moving into the mainstream, and it seemed every weekend my dad would rent us one of those old Disney films in the white clamshell cases, with Mickey as the Sorcerer's Apprentice next to the words "Walt Disney Home Video." This was back in the days when there were such things as video stores, and Disney was one of the first studios to put together a cohesive home video strategy. They tended to label everything as a classic–which in the early 80s meant we were treated to such masterpieces as The Last Flight of Noah's Ark, Hot Lead and Cold Feet, and Gus–alongside Mary Poppins and Davy Crockett.
If you lived at that time, you probably remember the little "Walt Disney and You" previews that played at the end of these movies. It was always the same commercial. I got to know it by heart. When I went looking for it on YouTube, I was surprised I could still quote it almost word for word (a few decades after the fact). This is how I was introduced to the Walt Disney film library, so even though many of these films are long forgotten, to me they simply ARE Disney (side note: if anybody knows where I can download the "Roses and Rainbows" song from The Devil and Max Devlin, please let me know ASAP).
I mention all this, because there are some names from these films that are quintessential Disney legends. In fact, if they are remembered at all, it's probably because of their association with these movies. If Chris Carter can spend years on the talk show circuit trying to get into the NFL Hall of Fame, then I figure I can use my platform as an obscure Disney blogger to try to lobby the powers-that-be on this. It's time to rectify these grievous slights and vote these people the Disney Legend award they so richly deserve.
Burl Ives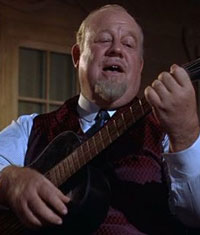 This American folk singer landed parts in a few of the more noticeable live-action features to come out of the post-war Studio: Summer Magic and So Dear to My Heart. It's his voice you hear on those awesome Disney music compilations singing On The Front Porch, or crooning Ugly Bug Ball, which still gets airplay during the Not-So-Scary Halloween Party at the Magic Kingdom.
Even if you don't think those films are all that spectacular, Ives still had a long association with Disneyland records, releasing songs on several different albums. And for us park fans, he was the voice of Sam the Eagle in America Sings.
And pretty much every child today still listens to Burl's voice at least once a year, when Christmas time rolls around. He's the snowman narrator of Rudolph the Red-Nose Reindeer, and even though that wasn't a Disney production, it's still pretty darn cool.
Dorothy McGuire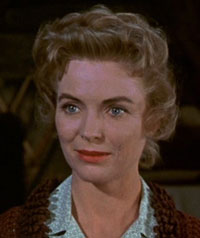 Dorothy McGuire managed to have a long and industrious career as an actress without becoming a bona fide star, but she can lay claim to the female lead part in two of the absolute all-time best Disney live-action films: Old Yeller and Swiss Family Robinson.
She plays the mother in both, and in many ways, it's the same role. Both are hardened, adventurous women who provide the moral center for their families. And she also gets to be the mom to both Tommy Kirk and Kevin Corcoran in both films — both of whom are already Disney Legends.
Dorothy also had a leading role in Summer Magic (playing Haley Mills's mom, another Disney Legend)… where she starred alongside Mr. Burl Ives.
Peter Ustinov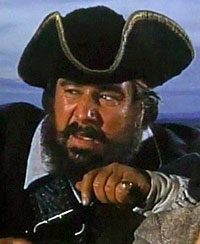 Ustinov is a legitimate acting powerhouse (multiple Academy Awards), which carries legendary weight.
He is featured prominently in a few bad Disney films of the 70s: Blackbeard's Ghost, Treasure of Matecumbe, and One of Our Dinosaurs Is Missing (which once provided me with an answer in a trivia contest).
Ustinov also guest-hosted the Muppet Show and appeared in Great Muppet Caper (before the Muppets were owned by Disney).
But he is beloved by me for his incredible vocal performance as Prince John in Robin Hood, which is one of my favorite animated features.
James MacArthur
MacArthur was ostensibly the male lead for two movies that went on to inspire Disneyland attractions. In Swiss Family Robinson, he played eldest son Fritz, who is pretty much the action hero of the film. You might recall this movie as the inspiration for the Swiss Family Treehouse (and even if you didn't, you hopefully inferred it). Remember, there are many other Disney legends associated with that movie (including the aforementioned Kirk and Corcoran, and the film's director, Ken Annakin)
MacArthur also played the lead in Third Man on the Mountain, the movie that gave us the Disneyland Matterhorn.
He had other Disney roles as well, including several episodes of the Disney tv show. He was probably most familiar to people for his non-Disney tv work on Hawaii Five-O, but MacArthur is a legit Disney legend contender.
Janet Munro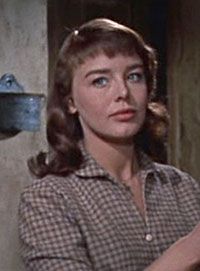 If I'm going to include other slighted Swiss Family Robinson cast members like James MacArthur and Dorothy McGuire, then I need to get another person in here whose last name also begins with M.
Janet Munro was the love interest in Swiss Family Robinson, the love interest in Third Man on the Mountain, and the love interest in Darby O'Gill and the Little People, where she got to kiss Sean Connery — making her the very first Bond Girl.
Tragically, Munro died young, but three solid Disney movies as a female lead as well as some Disney television appearances make her a bona fide candidate for the Disney Legend award.
Don Knotts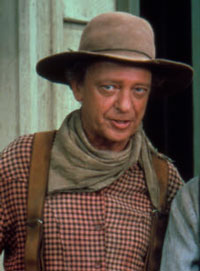 I don't understand it. Tim Conway (one half of the Apple Dumpling Gang) is already a Disney legend. Why not Knotts??
Most people know him from Three's Company, but Knotts starred in so many bad 70s Disney movies that he deserves an award just for surviving. He's got a Herbie sequel in there, multiple Apple Dumpling Gang films, and the football-playing mule picture, Gus.
Later in his career, he even found time to record the voice of Turkey Lurkey for Chicken Little, which is appropriate, because nobody resembles a turkey like Don Knotts.
He is also the subject of my favorite Michael Eisner quote of all time. When being courted for the top job at Disney, Eisner scoffed and said (with what I imagine is a voice dripping with disdain): "They still think Don Knotts is a movie star."
Phil Harris
Come on now, this is an egregious fault. If anybody is a Disney legend, it's Phil Harris.
Phil was the voice of Baloo in the Jungle Book. That boisterous performance alone should have earned him a legend award. Heck, Steve Martin is a legend for the Father of the Bride series and a segment introduction in Fantasia 2000. Billy Crystal did Mike Wazowski and he got an award. We're not gonna give it to Baloo?
Oh yeah, he was also Thomas O'Malley in The Aristocats and Little John in Robin Hood. Just gift wrap the statue and send it to his heirs already.