If you missed Ted's cards from last week, click here!
I hold in my hand the last five cards. Well, not the last last five. Ted will reveal those next week.
But this is my last chance to talk about the super cool deck of vintage trading cards from the 80s, a deck that dared to declare itself the authoritative source on the 50 greatest theme park characters of all time.
As I look back on this series, I think the creators of the deck got it right. There are fan favorites that would make everyone's list.
And then there are the oddballs.
The five cards in today's post definitely fall into the oddball category. Only one of them is still with us today. The rest have sailed into Yesterland.
Let's start with the surviving member of today's class.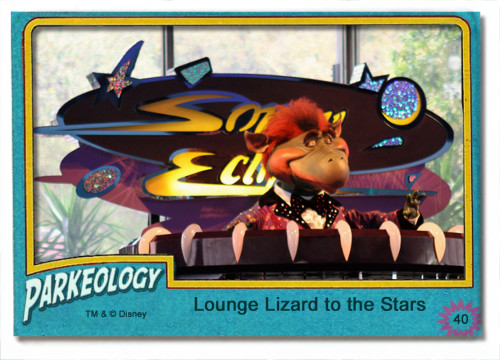 Sonny is a fantastic animatronic that has seen only a few changes over the years (including a regrettable combover look). And he is virtually unheard of outside of the super fans. But he's been performing his act at Cosmic Ray's for a couple of decades now.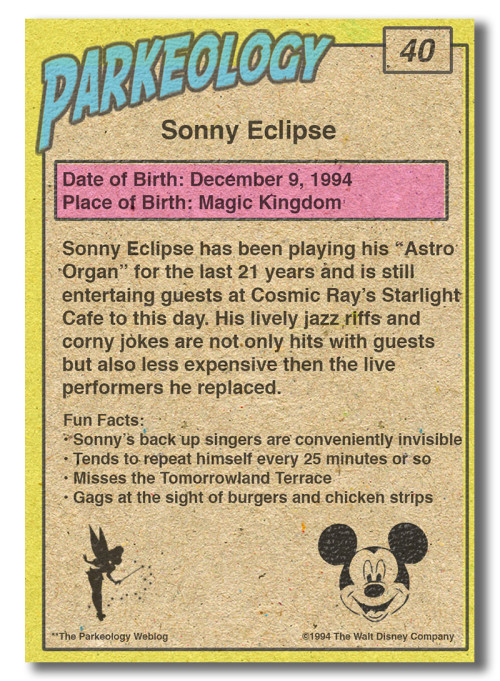 The same cannot be said for the next card on this list, a fellow Tomorrowland animatronic who debuted about the same time as Sonny.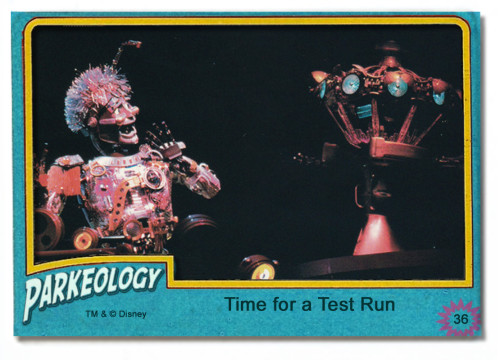 Technically the Timekeeper originated in Paris, but he made his way to the States only a short time later, voiced by the inimitable Robin Williams. Who knew we needed a backstory for Circle-Vision?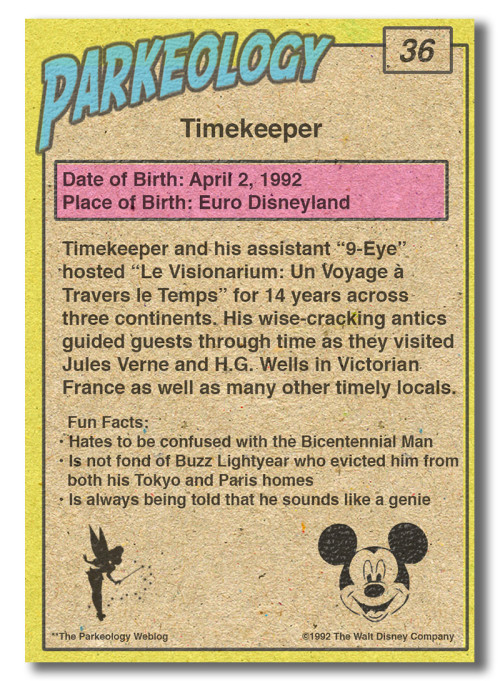 Timekeeper might be Robin Williams' most prominent theme park gig, but it's not his best. That honor goes to an animated version of himself, as a fictional lost boy in the original Magic of Disney Animation tour.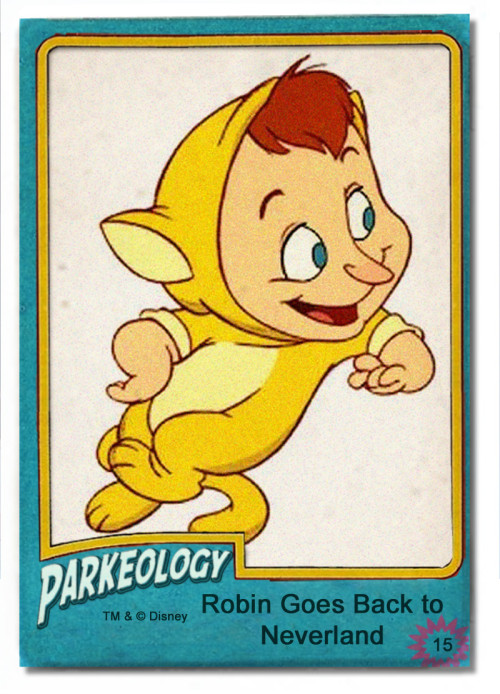 I've spoken before about how much I love this film. To me, it is the perfect theme park movie–hilarious, informative, and with an indescribable magic. The call of Peter Pan's pipes as Robin follows Wendy and the gang back to Neverland is a special moment.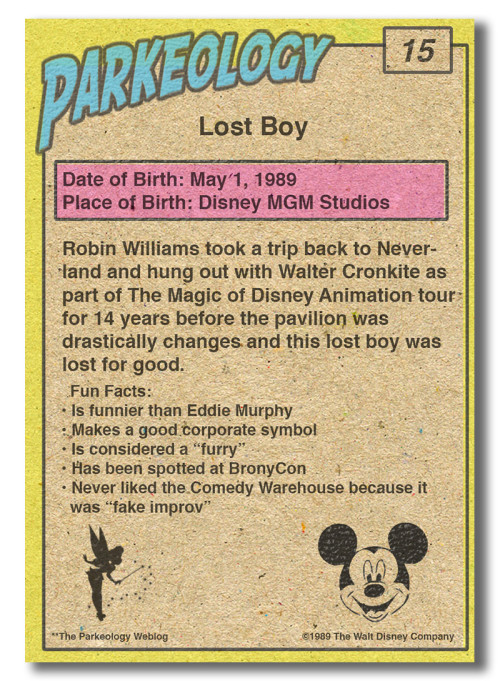 Speaking of lost filmed characters, here's a true blast from Epcot's past that even most super fans have never heard of: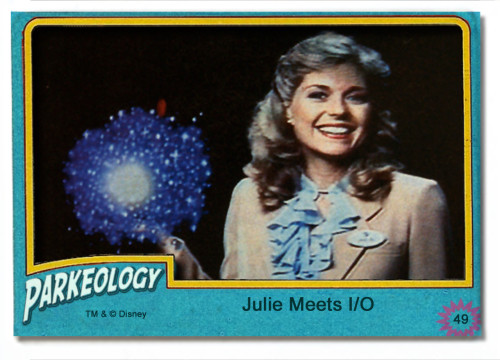 Julie and I/O teamed up to present Backstage Magic in Communicore. I/O was the wordless dancing sprite to Julie's proper Disney tour guide persona, and was fully lovable in his own right.
But it was Julie who got to shrink down to the size of Little Leota and walk across Epcot Computer Central before our very eyes, thanks to the magic of Pepper's Ghost.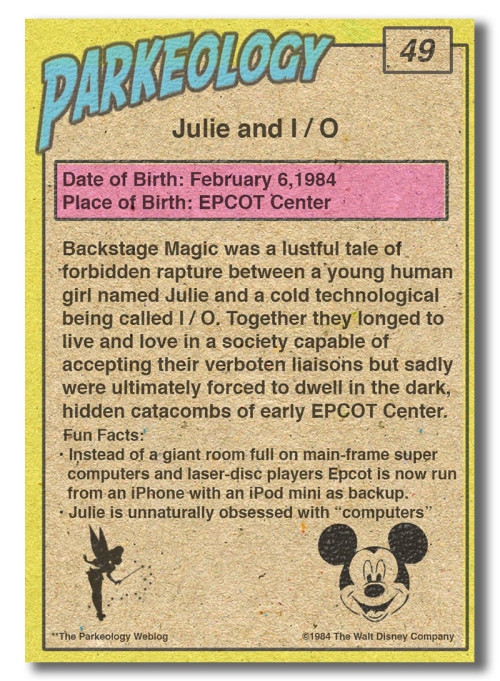 Julie and I/O left in 1993, only a few short years after the debut of another Epcot character, the last entry in today's pack of cards.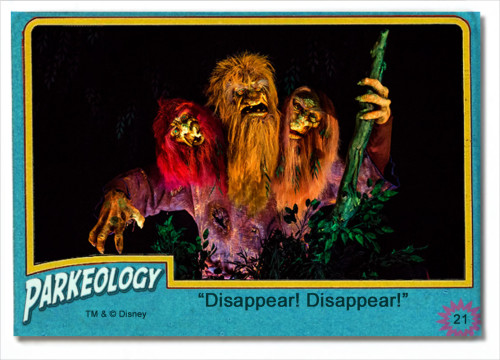 The three-headed troll of Norway made riders "Disappear! Disappear!" for many decades before Maelstrom closed to make way for the Frozen ride.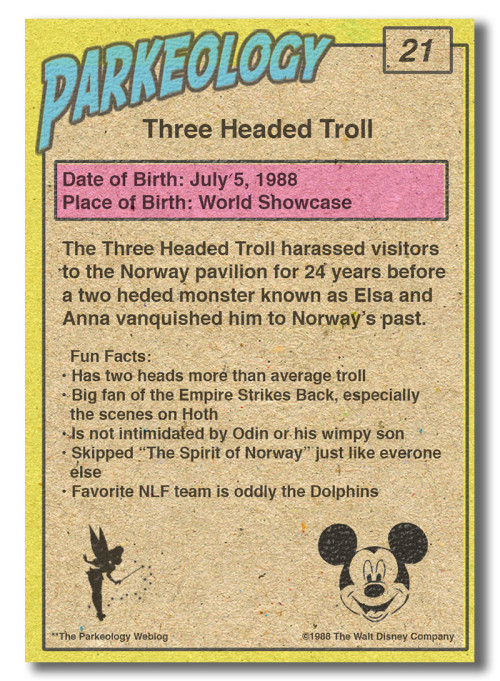 It seems fitting that they should wind up today's episode since recent rumors have the Frozen ride opening by Memorial Day. It's doubtful the trolls will remain. If anything, they have probably been replaced by lovable, matchmaking, projection-mapped play-doh creatures telling us that we're a bit of a Fixer-Upper.
These scary guys might be gone for good, but we'll remember them forever.
Tune in next week when Ted brings us the final 5 cards!