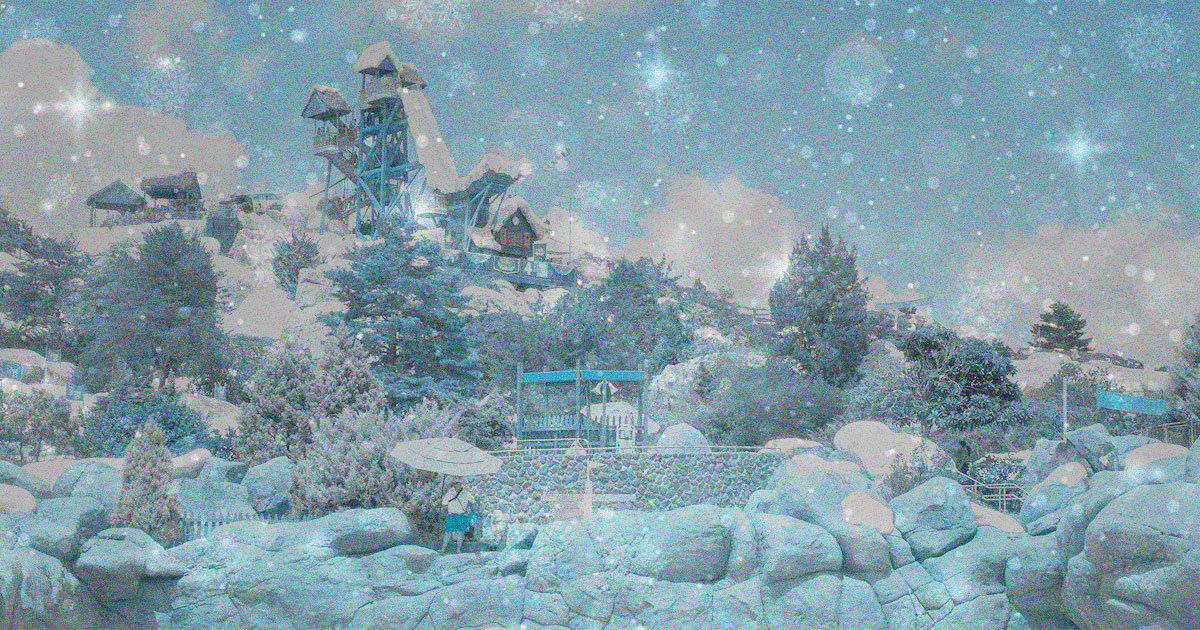 Florida may be the Sunshine State, home to wonderful waterparks like Blizzard Beach. But it is not immune to meteorological catastrophes.
No storm looms quite as large in the collective Central Florida memory as the freak blizzard that descended in the spring of 1995.
Parkeology has spent many months interviewing long-time local residents about this dark day in Blizzard Beach history. It is our hope that this oral history may be preserved for future generations, lest they forget the very real struggles of their predecessors.
This is their story.
---
Out of Nowhere
"I remember my aunt and uncle and my cousin were coming in from Chicago. They were looking forward to it because it was still cold up there. To this day, the joke in our family is that they brought Blizzard Beach with them. But it wasn't funny then. It was my sister's birthday and we planned to spend the whole day at the pool, then go to Epcot in the evening for Illuminations. We were all in the water when it hit. We had no warning."
–Kristen Malone, then age 12, Kissimmee resident
"We had trucks going out all day harvesting. I had my guys working sun-up to sundown. Forecast called for mostly sunny, high of 86, turning to light showers in the evening. I remember, because I always checked. You didn't want those boys up on ladders in lightning. When it came through, the hard freeze just turned them oranges into baseballs. Lost the whole yield that year. Some of my neighbors, they never recovered."
–Grover McGinnis, Citrus Farmer, retired
"We were out on the Magnolia course when it happened. It seemed like the skies just emptied. One minute I'm hitting my tee shot on 14 straight down the fairway with a perfect lie. The next minute, I can't find my ball from all the snow. The cart got stuck in a drift trying to get us back to the clubhouse. My caddy and I tried to push it out, but our hands were frozen stiff. I ended up grabbing the club headcovers off my drivers to use as mittens. My caddy caught severe pneumonia. It was scary."
— Arthur Allencot, former Professional Golfer
"The lake just froze right over in a matter of a couple hours. Two ferries got stuck. One of them hit an iceberg and went down like the Titanic. Fortunately we got all the guests off in time. We still had boats out to the resort docks and my cast had the foresight to beach most of them before things got any worse. I remember we had Water Mice [small two-seater passenger boats] stranded all over the Seven Seas Lagoon. My boss and I formed a rescue line and went out over that ice. I can still feel it cracking and slipping under my feet. But we got them all ashore. Most of them had to be treated for hypothermia. One lady was in the hospital for months."
— Chuck Benowitz, Disney Watercraft Host, retired
"My leader was very worried about evacuating the Magic Kingdom. The roads were snowed in almost instantly. Any wide path was just totally inaccessible. Thank God for monorails. That electric beam kept most of the snow off."
— Fay Cartwright, Magic Kingdom Transportation Lead, retired
"I don't know where we went so wrong. The equipment all checked out. I still get hate mail to this day."
— Dale Forsythe, former Meteorologist, WFTV Channel 9 Orlando, now in Pittsburgh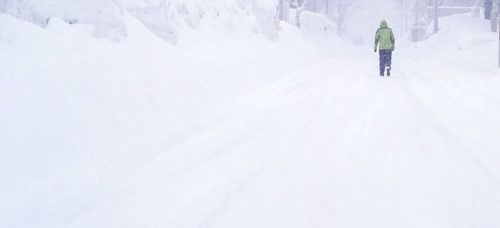 Hunkering Down
"The prevailing feeling was just one of being trapped. None of the streets were passable for days. I mean who owns a snow plow in Florida? They were trying to get crews from Ohio, Indiana, anyplace they could find them. At that time I was a construction supervisor for Toontown Fair. They confiscated both my bulldozers. Anything that could move snow. I think our workmanship suffered."
— Irv Lewis, then 41, Winter Garden resident
"A lot of houses didn't even have heat. We had a heck of a time getting the power back on. Some folks froze to death in their homes. It got real bad."
— Nellie Van Hoffen, former Orlando City Councilwoman
"There was a run on supplies. The [local supermarket chain] Publix shelves were picked clean of everything. You'd hear horror stories about people scavenging this or that. An entire flock of flamingos in Epcot went missing."
— Gabriella Estobar, then 28, Orlando resident
"We lost World of Motion and the original Universe of Energy less than a year after the blizzard. Horizons a few years later. They won't admit it, but I know it was due to the storm. All that snow caused structural damage."
— Trav Matte, Central Florida historian (Blizzard Beach chapter)
"Cinderella Castle looked like someone had covered it in a layer of snow white frosting. All it needed were the candles."
— S. Davison, Imagineer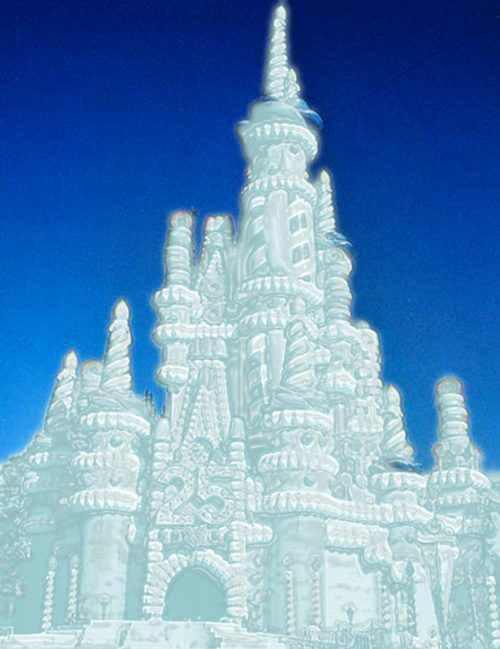 The Carpetbaggers Move In
"Oh, we had a devil of a time keeping out the riff-raff. The fly-by-night ski operators and shady toboggan rental places moved in almost immediately. I'm sure most of them didn't have permits. They were just there to make a quick buck."
— Jane Crowman, Orange County Planning Committee Chairperson
"We have a sterling reputation in Vermont for high quality, low cost ski equipment. We go where the market dictates. If I don't do it, my competitors will. For a few days there, Central Florida was a ski boom town."
— Harold R. Gunderson, Owner of SkiBoom Equipment Rentals, Obervale, VT
"The Swiss Company that built that chalet, I thought they did a nice job. But everything else was just a madhouse. You had slalom courses, bobsleds, cross-country vendors springing up everywhere, no regard to planning. They thought it was the next Aspen … They hired anyone off the street. It didn't matter that most people in Orlando had never seen snow outside of Club Cool. If you owned a coat, they'd put you to work. But those kids weren't qualified to be operating ski lifts. It was only a matter of time before someone got hurt."
— Dick Burgess, Apopka resident, retired
"My coach was originally from Jacksonville, so he liked the idea of moving closer to home. We relocated our entire facility from Salt Lake City to Orlando. I trained on Summit Plummet 8 to 10 hours a day, just doing jumps over and over … I ended up an alternate on the '98 Olympic team in Nagano. I'm convinced that the only reason I didn't make the final cut was that Florida couldn't give me the altitude training."
— Alicia Severeid, Team USA Ski Jumping (alternate), '98, '02
"To make sure you don't break a leg on the slopes, you need a fine powder. That stuff from the '95 blizzard was total slush. You'd see kids go down like they were skiing in wet cement. We did brisk business in plaster casts that spring."
— Nicole Graham, Orlando Health, RN (retired)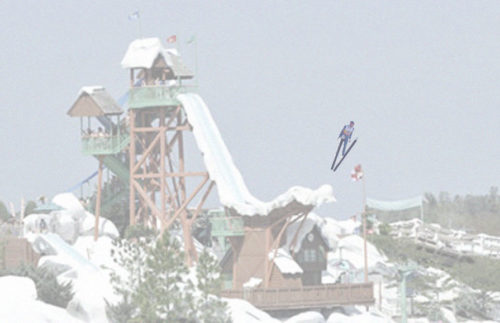 Aftermath at Blizzard Beach
"People still talk about the blizzard, but they forget what the spring thaw did to the county. The whole Walt Disney World basin is one giant flood plain. Fantasyland was half under water at one point. Every time the water would rise, I would paint the new high-water mark on the side of Dumbo. I think you can still see some of those hash marks today, if you know where to look."
— Bob Devine, former Walt Disney World engineer, retired
"Those ski shops closed up almost overnight. Those hucksters just blew town. Didn't even bother to take most of their equipment with them. The whole Blizzard Beach site was just a mess of abandoned skis and snowshoes and mittens."
— Pearl O'Reilley, Clermont resident
"I move my whole family all the way from Switzerland. We think we have good job. Perform five times daily. Many applause. Then snow melts. Who wants us? I tell you who. Nobody. None of these Floridians care. To them, we are just silly foreigners in lederhosen. This was my training, my whole life. My son no speak to me. My wife, she work at Golden Corral. I have nothing."
— Olav Gesundheim, Gesundheim Family Yodelers (baritone)
"I'm the guy who saw it first. I don't care what Tony says about his interview with Channel 9. He wasn't even there for the first part. It was just me and Christy Simms and Sheila Lavine. We were looking up at the ski jump, and that gator came right down on his belly, I kid you not. It was hollering. I've never known a gator to make that noise. He splashed down in a pool as happy as a clam, then got out to do it again. I'm not making this up … How'd he get to the top of Mount Gushmore? You'll have to ask Tony. He's the idiot who left the chair lift running."
— Paul Loggins, then 23, former ski instructor, Apopka, FL
"People forget how hard this was on the ecosystem. Alligators are cold-blooded creatures. You can't just drop 60-inches of snow into their habitat and expect everything to work itself out. It's been more than 20 years now, and alligator population levels still haven't returned to what they were back in '95."
— Tony Martinero, "Man on the Street" interview, WFTV Channel 9 Orlando
"I'm the guy who came up with the name too. Ice Gator. It's like a pun. Tony wanted to call him Toboggagator. But that's lacking a certain je ne sais quoi."
— Paul Loggins, then 23, former ski instructor, Apopka, FL
"The Ice Gator saved everything. If Tony Martinero doesn't spot that fun-loving reptile, you basically have another Mineral King situation on your hands. A ski resort ghost town in the middle of Walt Disney World. But instead, the Imagineers get hold of some existing infrastructure, polish it up and refurbish it. And instead of a ski resort, we've got the Blizzard Beach Water Park. If that's not spinning gold from straw, I don't know what is."
— Dr. Harold Farthing, Parkeologist (deceased)
"People talk about the Blizzard of '95 like it was some great test of the human spirit. They're all a bunch of snowflakes, if you ask me. You want a real storm? Try the Typhoon of '89. Now that was a real catastrophe. Picked up my shrimpin' boat and blew it clean away. And let me tell you, the insurance company never paid me a dime."
— Capt. James K. Estobar, skipper of the "Miss Tilly," retired