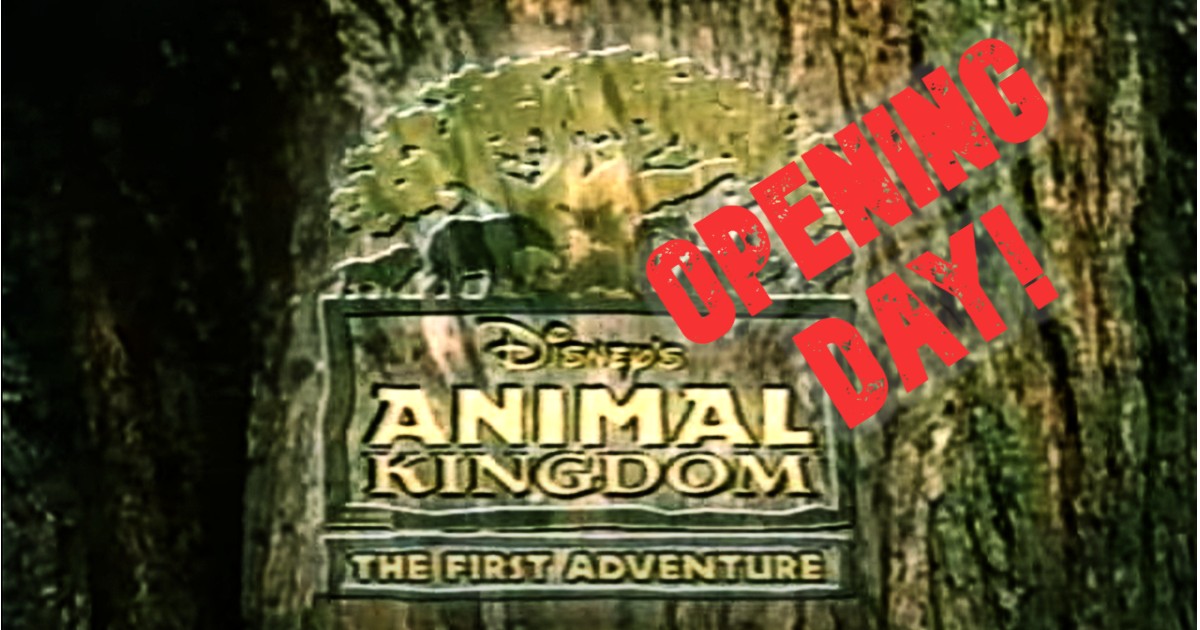 Did you know in the in the first 27 years of Walt Disney World's existence, the longest anyone ever had to wait for a new park was 11 years (1982 – 1971 = 11, for those of you who are Universal fans). Well here we are. 20+ years since the last theme park opened. It got me to wondering. Just what was it like to be among those first visitors to walk through Animal Kingdom's gates? So much has changed in 16 years. Is there anything left that vaguely resembles that experience? Can you still experience any of the Animal Kingdom Opening Day attractions?
That's what we're here to find out! Today I embark on a special tour. Call it the Opening Day Tour. Here at last is your chance to step through the portals of time into each of the four theme parks — and see which of their Opening Day attractions you can still experience today. Ready to begin? Here are your candidates for Animal Kingdom, 1998.
Discovery Riverboats
It's Tough to be a Bug
Colors of the Wind, Friends of the Forest, from Grandmother Willow's Grove (possibly the clumsiest title ever)
Festival of the Lion King
Countdown to Extinction
The Boneyard
Journey into Jungle Book
Dinosaur Jubilee
Kilimanjaro Safari
Gorilla Falls Exploration Trail
Wildlife Express to Conservation Station
Flights of Wonder
You'd think with Animal Kingdom being the newest park, most of those things would still be pretty much the same, right? Well think again, buster!
I liked the Discovery Riverboats, though their lines were more indicative of AK's low ride count than of a quality, worthwhile attraction. They're history now, though you can visit their docks and hang out with Pooh. The Jungle Book show was disjointed, but unique. It's also history, replaced first by Tarzan, then by Nemo. The Pocahontas show was sucky, and has been paved to make way for Avatar (actually it closed years ago). Dinosaur Jubilee was nothing but a temporary museum, now buried under the parking lot theming of Chester and Hester. That leaves Disney's Animal Kingdom with a 33% turnover rate since 1998. And our attraction count has whittled down to eight.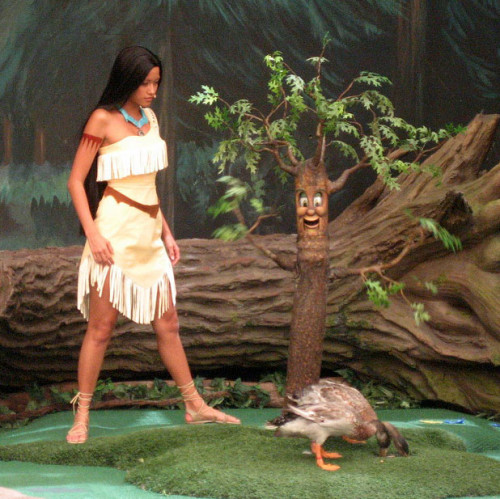 Flights of Wonder is still there, but in a completely re-invented theater, and also with a different script. The same could be said of Festival of the Lion King, which has had significant changes to its show building over the years (mainly to make it more comfortable). Now it has gone dark as it moves to a completely different location in Africa. Six left.
The Safari is the same layout, and a lot of the same animals, but gone is the Opening Day poacher storyline, and the characters of Warden Wilson Matua and Dr. Jobson. Heck, even the dead Big Red elephant was removed shortly after debuting.
A whole slew of attractions have changed names. Conservation Station became Rafiki's Planet Watch, and early exhibits have been replaced, though the train is still fundamentally the same ride — if you don't count the modifications made when Asia came online. Gorilla Falls became Pangani Forest and Countdown to Extinction became Dinosaur. Both are still basically the same experience, but have been tweaked enough to be different from 1998. Dinosaur in particular had much wilder programming back in its CTX days. Also those compies still hopped, that pteranadon still swooped, and that meteor actually collided with your vehicle courtesy of something called the Vortex Generator. Also, there was a Styracosaurus in that planter out front. And the planter was actually a fountain.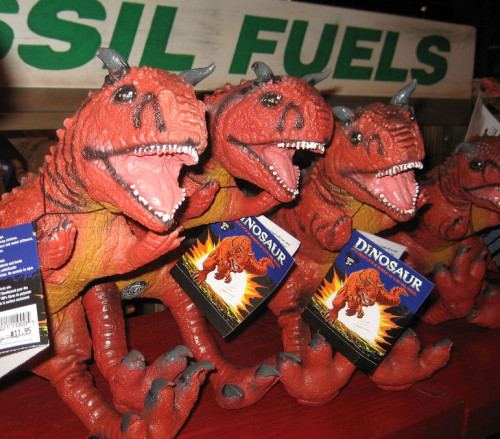 That means out of 12 attractions, we are down to 2 remaining Animal Kingdom Opening Day attractions. The Bug movie and the Dinoland playground area.
What's Left of Disney's Animal Kingdom Opening Day Attractions
Both of the remaining attractions are virtually identical to their Opening Day selves. The Boneyard appears to me as unchanged, other than the occasional Wilderness Explorer hotspot. It's Tough to Be a Bug is also scene for scene identical, though its queue has gained some cargo net canopies, designed to protect guests from falling chunks of debris from the aging Tree of Life.
So there you have it. If you want to time travel, why not do it with some style? The Opening Day attractions tour of Walt Disney World has to be easier than WDW47. Drop by Animal Kingdom for a little fun in a mammoth sandpit filled with BB pellets, then skip on back to the Tree of Life Repertory Theater to take in a 3-D Flik. Make sure to complain that Disney's Animal Kingdom isn't even a half-day park, just like they did back in 1998.
Of course, your tour can't end there. Animal Kingdom might have opened 16 years ago, but it wasn't the first park on the block. To get the whole picture, we have to go back.
No, way back. Like 25 years ago.
No can do, Ellen. Now shut up so we can visit the other parks.
Click below to take the Opening Day attractions tour at: