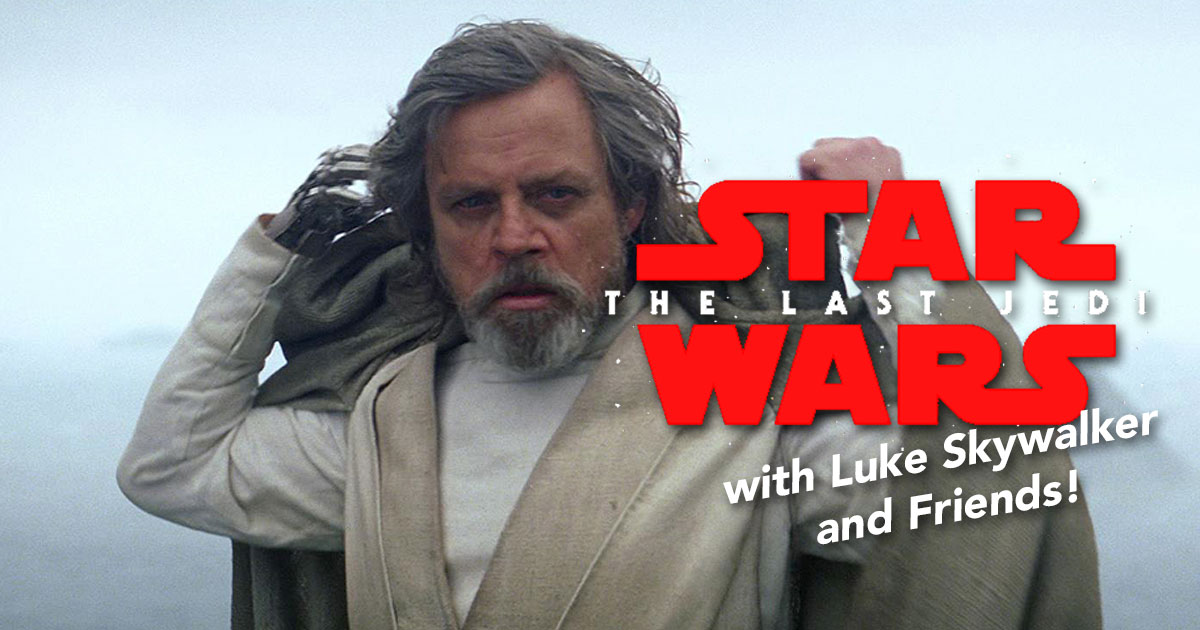 Lucasfilm is one of only two brands in the world that can drop three mysterious words — The Last Jedi — and immediately melt down the internet as everyone tries to decipher what it all means.
The good folks at the Walt Disney Imagineering Department of Namin' Things! (DON'T!) solved this problem long ago.
If Lucasfilm had handed The Last Jedi title gig to them, we would have been bludgeoned over the head with SEO-friendly, strategically-vetted titles that telegraph exactly what we're getting.
Here are some tips.
Always Remind Them Who You Are
You reserved your FastPasses two months ago. You plunked down $300 a night for your hotel, $100 per person for your theme park ticket, $15 for a cheeseburger, and $42.95 for a collectible light-up Tinker Bell pin.
But if it doesn't say "Disney" at the front of it, you are hopelessly lost.
So slap the company name on everything!
In other words, you didn't just sacrifice a REM cycle to book a FastPass. You made a reservation with Disney's FastPass+.
You're not paying $300 for a cheap hotel. You're paying $300 for Disney's Pop Century Resort.
Visiting generic theme parks? Uh-uh. That's Disney's Animal Kingdom and Disney California Adventure!
If you want to take your corporate branding game to the next level, cash in on your founder's name by implying that he or she personally conceived, scripted, performed, and programmed the breathtaking experience inside.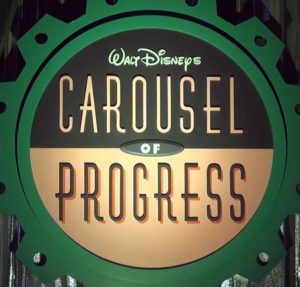 Surprise Them With a Character Afterthought
Characters have always been important to an attraction's name. It was never just some random dude's flight or an everyday wild ride. It was Peter Pan's Flight and Mr. Toad's Wild Ride.
But the real magic is in taking what seems like a regular old seashell ride and then suddenly revealing that — holy cow! — this is The Seas with Nemo and Friends.
And then you walk a little further to what you expect is a humdrum journey into imagination, only to find out… pow! This is a Journey Into Imagination with Figment.
But what if a ride already sounds like a winner? Just up the ante with some star power!
Add a Redundant Subtitle
Sometimes people are just idiots. And for those people, it's best to give them two titles that really say the same thing.
For example, it's possible that you don't know that Everest is a tall and forbidding mountain. So we're better off calling this Expedition Everest: Legend of the Forbidden Mountain.
If the same ride exists in multiple theme parks around the world, congratulations! Your opportunity to beat a dead horse has just increased exponentially.
Simply come up with four different potential keyword phrases and combine them in various ways.
That's how you end up with Under the Sea – Journey of the Little Mermaid and The Little Mermaid – Ariel's Undersea Adventure.
Not to be confused with Voyage of the Little Mermaid and Mermaid Lagoon Theater – "Under the Sea," which are obviously different attractions altogether.
Drop A Letter for Folksy Effect
If you want to connect with the hicks of middle America, the quickest way is to drop the letter "g" from any present participle form of a verb and voila! Instant illiterate street cred.
You can be usin' this anywhere. At the Frontierland Shootin' Arcade, the Jumpin' Jellyfish parachute drop, or takin' off on California Screamin'. Or just simply…

And why drop one letter when you can drop two? It's so easy 'n' fun, any of y'all can do it!
Just ask the Rock 'n' Roller Coaster Starring Aerosmith, Tuck and Roll's Drive 'Em Buggies, and Goofy's Paint 'n Play House
When in Doubt… Exclamation Points!
Pixar movies are known the world over for being dull affairs that children are subjected to because parents think they are nutritious. DON'T! has created a surefire way to inject some life into these cadaverous titles: the almighty exclamation point!
Thus a weary play world comes alive in… Toy Story Midway Mania!
And those corporate drones of Monstropolis are liberated in adventures such as Monsters Inc. Mike and Sully to the Rescue! and Monsters Inc. Ride and Go Seek!
Conclusion
Now it's time to put all your newfound skills to the test…
By doing everything at once!
This maneuver is only for true naming masters, but here are some instant classics for you to copy. Over in Japan, we have The Enchanted Tiki Room: Stitch Presents "Aloha E Komo Mai!" And coming soon to Disney's California Adventure… Guardians of the Galaxy – Mission: BREAKOUT!
It's a shame that we've all been denied the opportunity to talk about George Lucas's Star Wars Episode IIX – The Last Jedi: The Final Knights Starrin' Luke Skywalker and Friends!
It's the title we deserved and it still leaves us a comfortable 32 characters in Twitter to analyze it.
Oh well, there's always Episode 9.