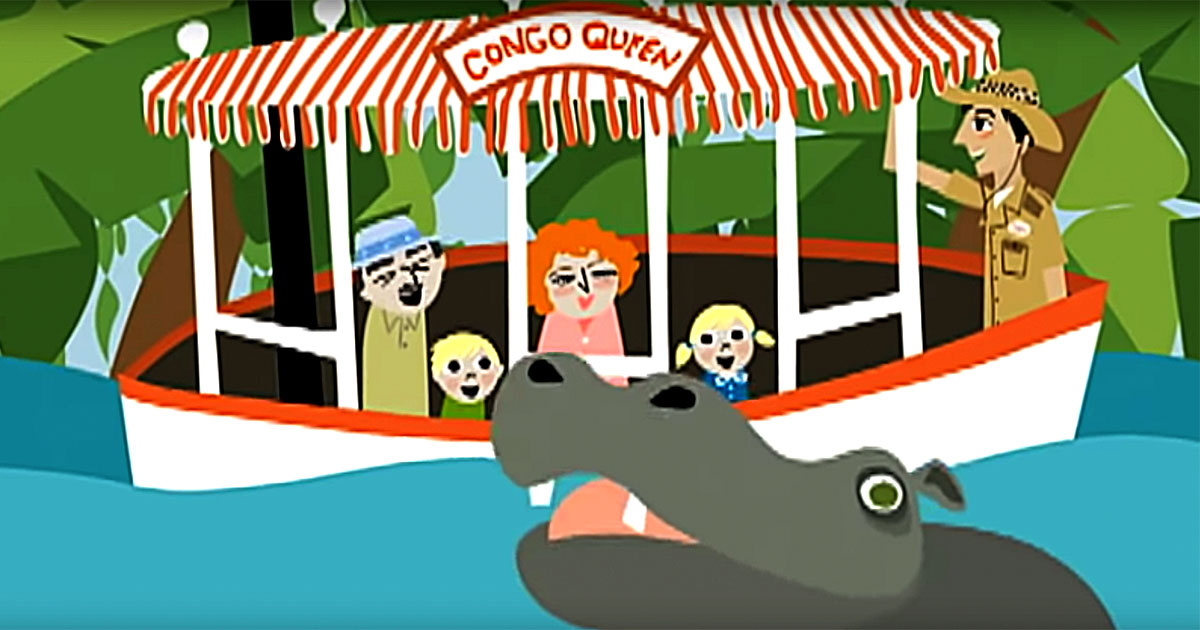 Exactly 10 years ago, Grammy-winning recording artist and Parkeology personal hero "Weird Al" Yankovic dropped a series of five tracks onto an unsuspecting internet. It contained mostly original songs, parodying the styles of bands like The Doors and Queen. Mixed in was an innocuous 4-minute track called Skipper Dan, a cautionary tale of a Jungle Cruise boat pilot, his lofty dreams, and his damaged soul.
Now a decade later, Skipper Dan remains the greatest non-Disney Disney theme park song of all time.
No other song in recent pop culture memory has so thoroughly captured the Cast Member experience. The dual-edged sword of working for the most powerful entertainment company in the world, captivating audiences that have come the world over to partake in your 10-minute round-trip shows.
Yet at the same time, Skipper Dan is all too aware that he labors in crushing obscurity. His performance remembered by children. His individual fame lost.
Skipper Dan and his brothers and sisters of the Jungle Cruise are the emcees to a lost world of adventure. His deadpan delivery turns static plastic hippos into an underwater menace. His jokes paint the Serengeti watering hole with vibrant color, despite its years spent soaking in a desaturating California sun.
When Skipper Dan gasps in giddy excitement at the discovery of the backside of water, we gasp with him. The magic comes from only from the skill of the magician at the wheel.
Otherwise, it's just rubber crocodiles and mannequins on turntables. And a cap gun that no longer shoots, denying Skipper Dan even the Ghost Host's way out.
"Weird Al" Yankovic's song begins with the dream of a born actor and ends with the soul crushing realization that a business degree really was the better plan.
Skipper Dan is himself the quintessential Hollywood idealist. The budding starlet from Des Moine, with only bus money, a winning smile, and a will to succeed. In that respect, he's just as much Walt Disney as anyone else.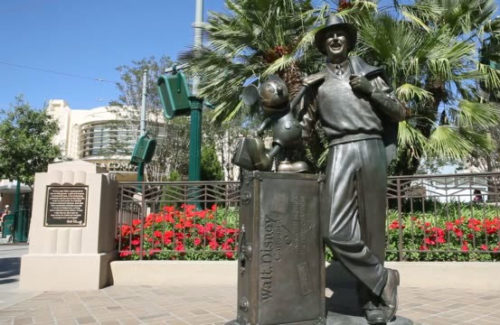 But for every Walt Disney, there are a million broken dreams. The old joke is that most actors in Hollywood are waiters. Some get tired of waiting and go back to Iowa. Some slip into the dark side of the entertainment industry.
And some, like Skipper Dan, take a job performing in the only venue available to them — a minimum wage job on the Jungle Cruise ride.
There's a costume, but under the best circumstances it's ridiculous. Under the worst, demeaning. There's a script, but it's deliberately bad — full of jokes your grandfather once found funny.
And there's an audience, most of whom are just passing the time until their FastPass comes due for the Indiana Jones Adventure.
"Weird Al" Yankovic seems to speak from experience, recalling the triumph of local theater, the harsh reality of The Industry. Perhaps he composes autobiographically, recalling an earlier time when the idea of an accordion-playing pop musician releasing the #1 album on the Billboard 200 was so far-fetched, it could exist only in the fantasyland of Disneyland.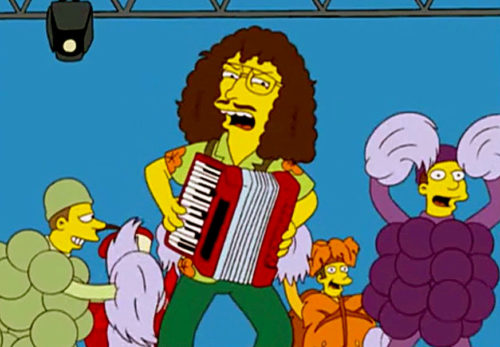 Perhaps there is a hidden message beyond the doom and gloom. One need only to look at the song's recording artist and realize that if he just stays true to what's inside, Skipper Dan — like "Weird Al" himself — may one day rise out of the Jungle Cruise to take his appointed place among the greats.
We here at Parkeology know a little something about that. Shane used to work at Big Thunder Mountain. And Ted was once Skipper Ted, proud captain of the Magic Kingdom's version of the Jungle Cruise.
And just look at us now.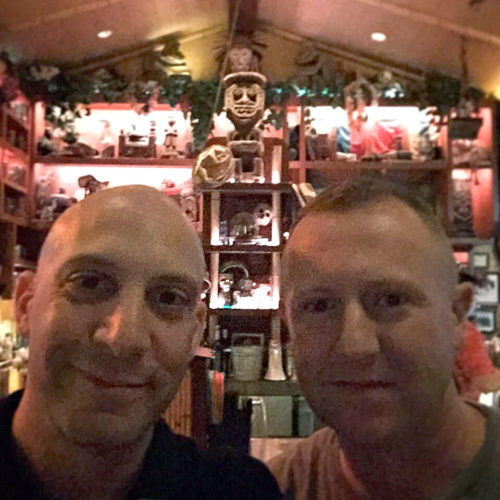 Well, I guess now that we think about it, there's no hidden message.
The dream is a lie. Skipper Dan, you're toast.
Happy 10th Anniversary.