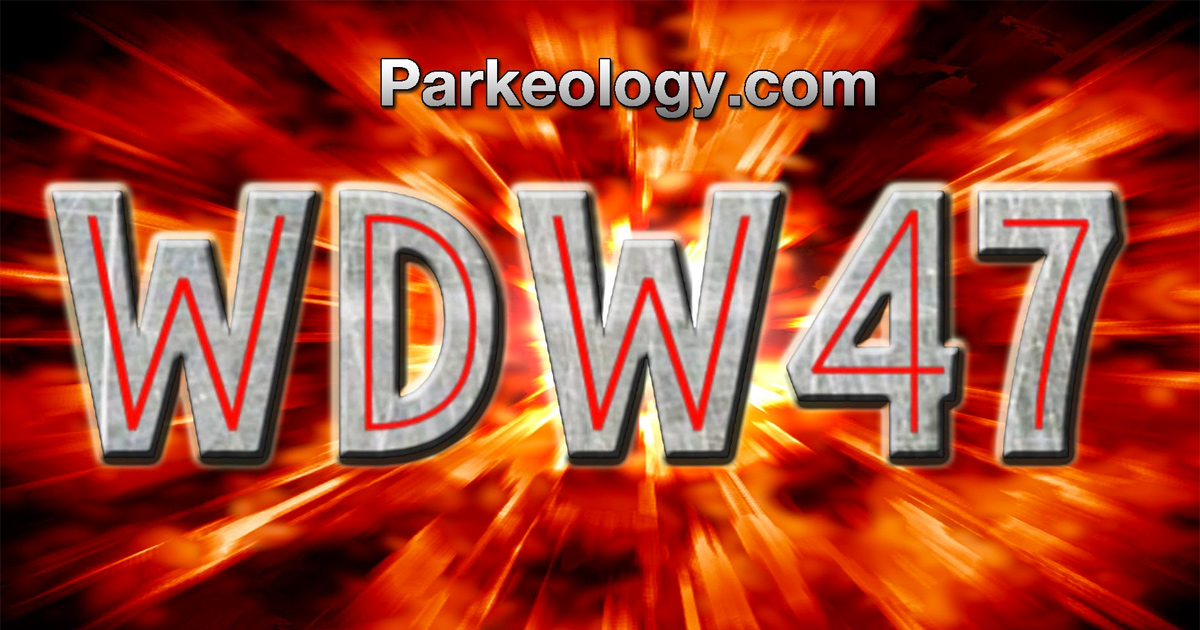 Have you ever watched a documentary about some crazy daredevil guy?
Maybe a guy who jumps off of buildings with parachutes or a surfer in shark infested waters. Maybe it was about a guy who climbed some incredibly massive mountain.
The footage can be gripping, the cameras are often right there, right in the guy's face allowing us (the viewers at home) to vicariously live the adventure.
Then did you ever think that for every guy doing every incredible thing there is ANOTHER guy doing the exact same thing only backwards and with a camera!
Maybe they need to do a documentary about the cameramen who shoot the daredevils doing all the same stuff all while lugging heavy equipment and framing shots. Of course then the cameramen who were shooting the cameramen who were shooting the documentary would be the REAL stars.
But I digress. During WDW47 (yes, we are still milking this baby for a little longer) I was carrying a small video camera. We knew that we wanted to capture the day on video but really did not know how the day was going to go so much what that video of the day needed to be.
Between running, not dying, and worrying about incredibly tight windows to make the next ride the importance of taping the event slowly slid down the list of priorities. However we did manage to make sure that we captured at least some part of every ride, all time stamped in the camera and official.
We edited it together is chronological order and the results give a really good idea of what it was like to do this. If you want to get a feel of what running WDW47 was like watch this video while sitting under a heat lamp with a few hair dryers blowing on your face and don't eat anything for 12 hours.
Parkeology.com is proud to present:
WDW47: The Video