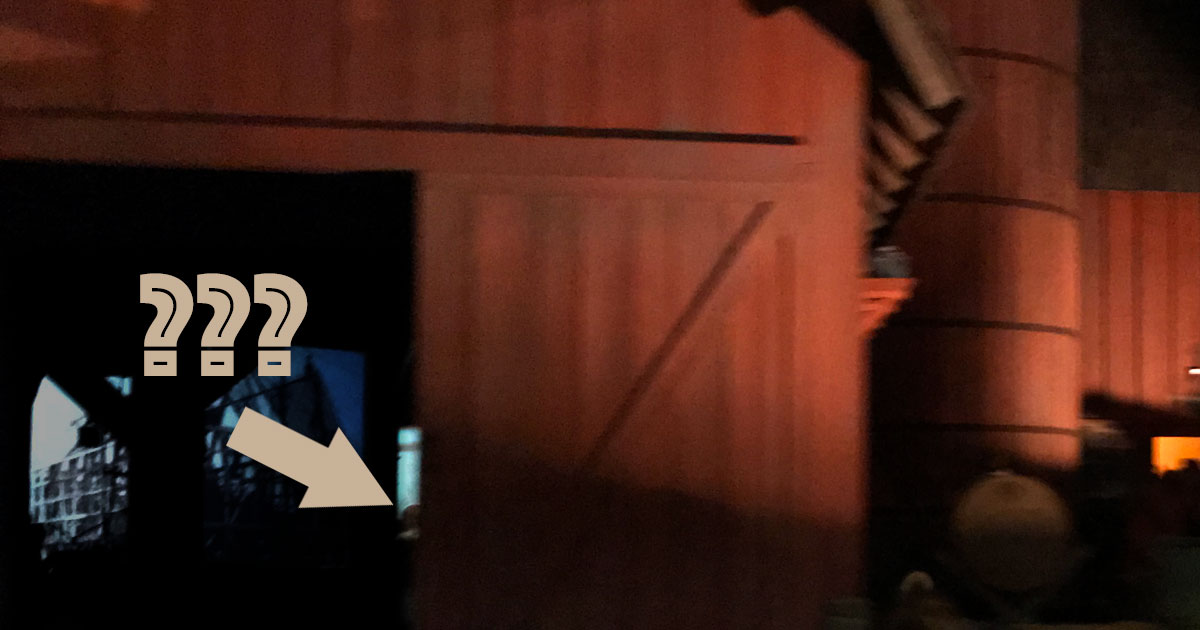 For several months now, the world has been dealing with a mysterious, unseen virus. So it is only fitting that we devote an entire article to a mysterious, unseen detail that we discovered in the Living with the Land barn.
It is almost impossible to state just how meaningless this detail is. It's extreme overkill. A Steve Jobs-level obsession with making the inside of the machine just as beautiful as the outside.
The Living with the Land barn scene at Epcot is a mere transition. Riveting 10-second movie clips about crop rotation flash across the walls. It's where you leave the animatronic set pieces behind and enter the greenhouse of the future.
So obviously we'll focus on the clever way they hide the air conditioning ducts.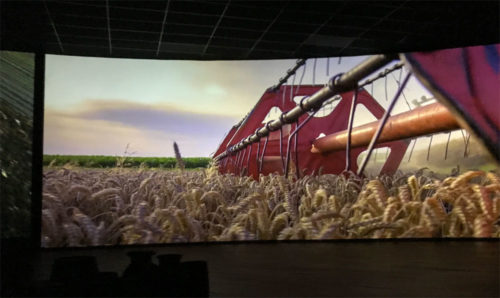 Already you don't believe me. This must be one of those silly Parkeology jokes, like when we made fun of Disney's dance parties or overstayed our welcome in a clap box.
But no, we're the same guys who track down long-forgotten parking spaces at Animal Kingdom and over-analyze Stupid Judy's Jeopardy score (seriously, that one was really cool).
Which leads us back to air conditioning.
You remember the Living with the Land barn scene, right? It's a literal barn. It comes right after your boat floats past animatronic goats and a chicken that is way too loud for some reason.
On your left is a farmhouse. The mailbox reads "B. Jones #82," which is itself one of those entry-level hidden details people like to find. But that's child's play for Parkeologists.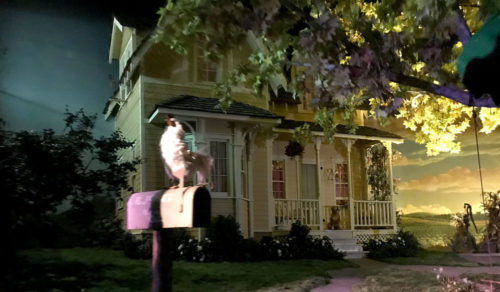 Also don't get distracted by the farmhouse itself, which hides another great Parkeology discovery that's not even visible from the boat ride.
No, you keep your head turned to the right. And ignore the goats.
As you enter the Living with the Land barn, you can tell right away that things are a-changin'. The on-boat narrator goes silent while a female narrator takes over, talking about natural predators like ladybugs and wasps.
All the movie screens are on your left. Don't look at them! They are a classic magician's trick to misdirect you from the real magic of the air conditioning vents.
The barn itself is well-themed. There are wooden lofts, mid-century farming implements, wagon wheels. They kind of overdid it, really. It's like Texas Chainsaw Massacre, but Amish.
They're just shadows in the background, illuminated only by small orange embers. 99% of the riders are missing this, you understand. Their eyes are glued to those screens.
You should ignore it too. It is fool's gold compared to the real theming treasure.
By the time you exit the Living with the Land barn, the ride has made a solid transition from animatronic storytelling to a real-life technology showcase. It's hot in here, because it's a greenhouse. And already you're missing that cool Epcot air-conditioning with the distinct Epcot air conditioning smell.
And you did miss it! You have to rewind — all the way back through the barn to just before you're about to enter, with that big barn facade in front of you and that goat bleating in your ear.
Let's hope your night vision is up to the task. The entryway to the Living with the Land barn is in complete darkness, with only ambient light from the farmhouse behind or the screens ahead. It's your very own Tunnel of Love, heightening the anticipation for your deep-seated romantic feelings about seawater irrigation.
But you are, after all, in a barn.
So the Imagineers have cleverly added three fake grain chutes leading down from the loft to the ground level, where they terminate in boxy feed cribs. The cribs are covered over by metal grates. If you look closely, you can see that they actually disguise the air conditioning ducts.
Gasp, if you must. Revel in this obsessive attention to detail. The concealment of air conditioning ducts in a pitch-black fake barn is the very height of Disney magic.
But this — I say again, this — is not the detail we care about.
Think about all the grain chutes you have observed in your life. We're all experts by now. We're not going to buy into this grain chute sham willy nilly.
We know about gravity. Any loose grain trickling down from the loft of a barn into a chute (that may or may not contain an air conditioning duct) is bound to spill just a little bit — especially if said chute is only sealed off by a metal grate.
And that accounts for the tiny piles of loose grain accumulating at the base of each chute.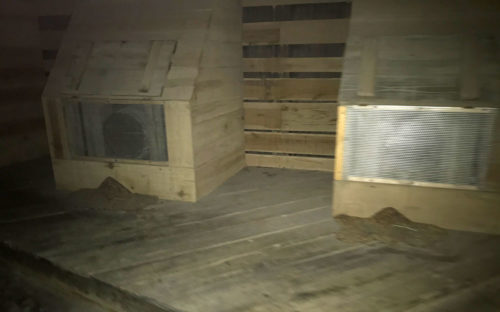 This isn't the first time Disney has added simulated piles of grit into an attraction. Avatar Flight of Passage contains extensive examples of this. But to put this detail into the Living with the Land barn is beyond obsession. Maybe there's something in the water that causes all the weirdness on this ride. I mean, we're talking about a ride that recently treated guests to a special backwards version, all on its own.
So, just to recap:
You need a theater for your screens about crop rotation, so you create a fake barn.
Now you need to hide the AC vents, so you create fake grain chutes in a darkened area of the fake barn, where nobody is even looking.
Because fake grain chutes would leave behind trails of fake grain, you create little rubber piles at the base of each chute.
Not big piles, mind you. Tiny piles. Basically it would look like those vaunted Disney sweeper people are slacking off — if anybody ever turned on the work lights.
And that, ladies and gentlemen, is what Parkeology has been focusing on for the last six months.