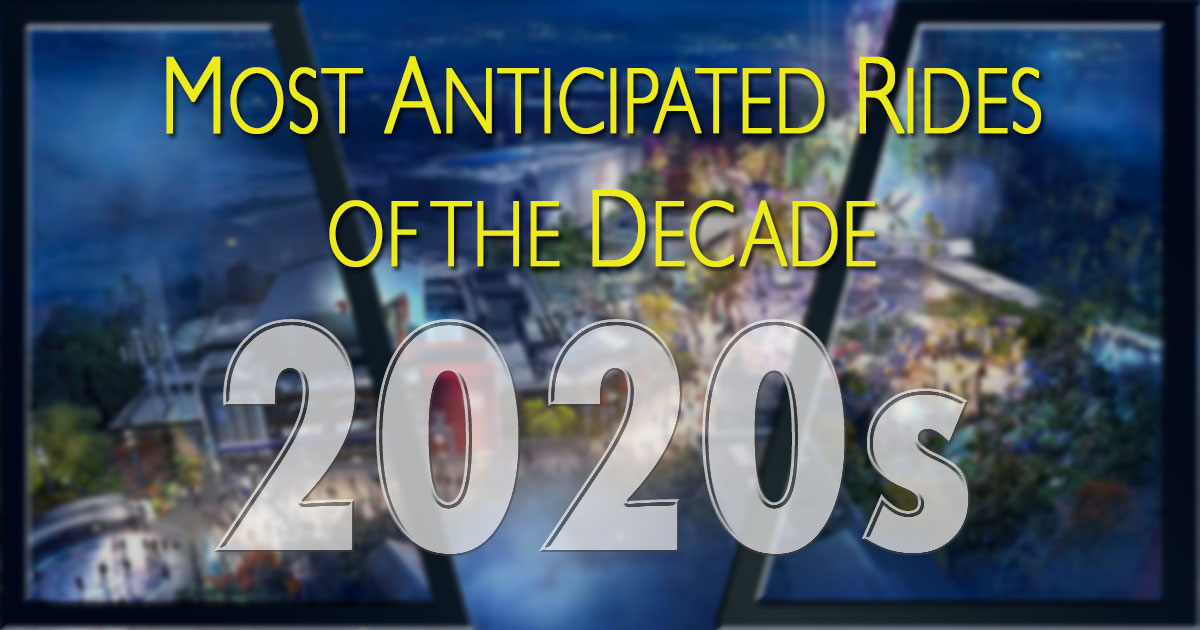 We've spent the last week going through every decade of Disney parks, from the earliest days of Disneyland to the cutting edge technology of today. Now that the 2020s are here, what will be the most anticipated Disney rides of the next decade?
If you'd like to check out our decade-by-decade review, click below:
We have gazed into the crystal ball. Or rather, we have examined press releases of announced projects that should open sometime this decade.
Here are the rankings we came up with.
5. Untitled Zootopia Ride
Shanghai Disneyland
Zootopia is coming. That much we know.
It will be one of those full-IP land things like we just discussed. Because of course it will. The very name Zootopia implies a land. Unless you're Animal Kingdom, in which case it is Nahtazutopia.
It is said to be anchored by some sort of major attraction. Described as a "seamless blend of storytelling and state-of-the-art technology," this one is anybody's guess.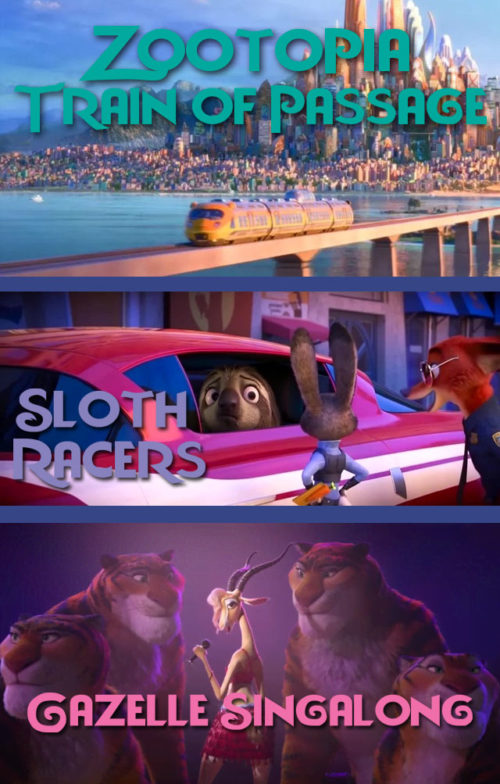 Zootopia has instant theme park appeal — picture perfect for a rich, immersive environment. When Shanghai swings for the fences, it doesn't often miss.
4. Mickey & Minnie's Runaway Railway
Disney's Hollywood Studios
We're only a couple short months away from this one! It's been on our radar for a long time now.
Disney clearly has high hopes for it, since they recently announced it for Disneyland as well. They've been touting something called 2.5-D.
By which we assume they mean a high volume of projection screens.
By all indications, they are trying to do right by this concept. They've got the "Great Attractions" playbook and they are running it.
Unique theme song – CHECK
Attraction poster – CHECK
Iconic ride vehicle – CHECK
Water squirt effect synced to video screen – Purely speculation, but we're guessing a big DOUBLE CHECK
We don't think it will be enough to take the heat off Star Wars: Rise of the Resistance, but it does make Disney's Hollywood Studios the place to be for the foreseeable future.
3. Guardians of the Galaxy: Cosmic Rewind
Epcot
Marvel figures to be big in the next decade. Pretty much every Disney property in the world has some sort of Marvel attraction planned, making them some of the most anticipated Disney rides.
This mega-thrill ride is still a year away. But the footprint is large and the source material is rich. Disney has already shown they know how to handle the Guardians of the Galaxy with Mission: Breakout at Disney California Adventure.
What's less clear is if they can successfully marry the Guardians of the Galaxy to the central message of Epcot. At least without resorting to the sort of ridiculous logic gymnastics we haven't seen since Prince Charming Regal Carousel.
But since they plan to debut in time for Walt Disney World's 50th Anniversary, they want to get this one right.
2. Enchanted Tale of Beauty and the Beast
Tokyo Disneyland
The early visuals on this one are absolutely stunning.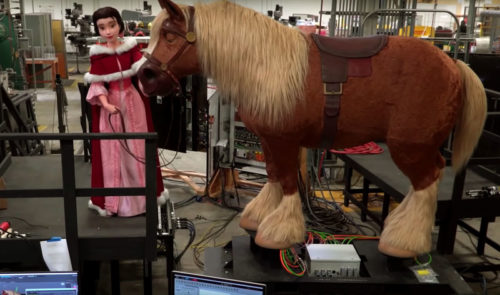 Much like Pooh's Hunny Hunt 20 years ago, this one looks like the next evolution of the Fantasyland dark ride.
Beauty and the Beast has long been one of the most criminally under-exploited movies in the parks. For decades, the only attraction was that stage show at Disney's Hollywood Studios featuring nightmarish dancing teapots.
It took the Little Mermaid 20 years to get her own well-deserved ride. Now it's Beauty and the Beast's turn. It's the anchor attraction to entire expansion of Fantasyland, which saw the removal of the Star Jets and the Grand Circuit Raceway.
We'll make that trade any day of the week.
1. Untitled Avengers E-Ticket
Disney California Adventure
They'd have to be crazy not to pull out all the stops for this one. Avengers is such a global monster, anything less than utter perfection would be a disappointment.
Given what they did with Star Wars: Rise of the Resistance, we have no doubt they will attempt something similar with the Avengers ride.
It's still a few years in the making, but the Avengers Campus is already under construction. It feels like Galaxy's Edge all over again. First we'll get a forgettable Spider-Man: Smuggler's Run ride, starring Chewbacca and a character who is not Spider-Man…
And then they'll deliver one of the most anticipated Disney rides of the decade.
The 2020s have arrived!